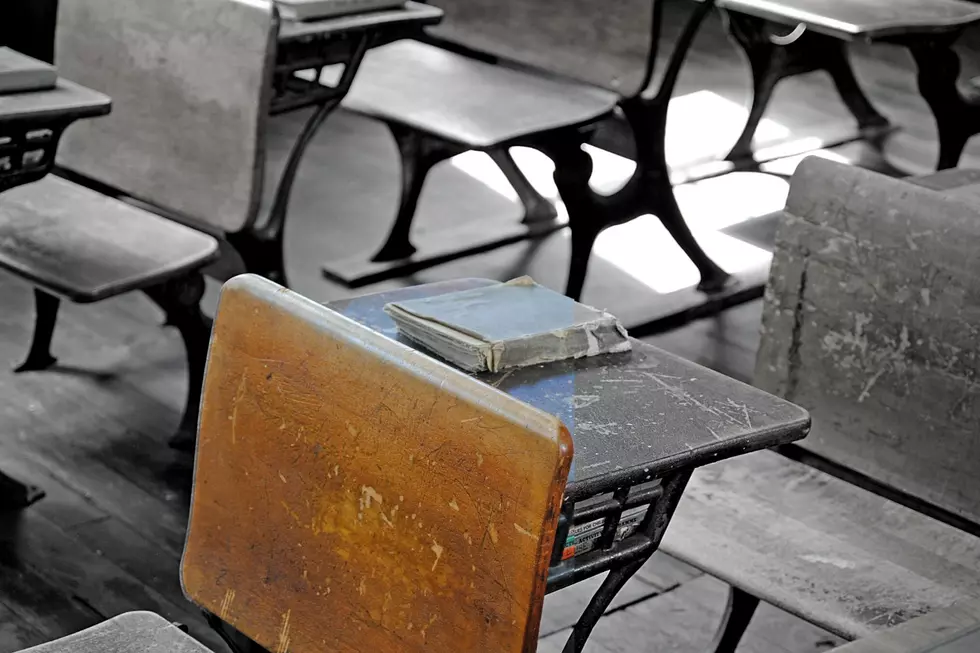 Local School Ranks Top 10 of Most Haunted in Illinois
Canva
Sometimes worrying about school work, projects, and reading assignments aren't the only things students need to be mindful of.
I swear as soon as September hits my mind changes from summer fun to hauntings and where you can find them. Lucky for us, one of those haunted places is right here in Quincy. The Quincy Junior High School is an amazing, beautiful building and when people drive by it or even have the luck to walk inside it really does give off that castle vibe. But, like all castles, there is a legend of a haunting in the school.
According to mysteriousheartland.com, they placed Quincy Junior High School at #7 of the Most Haunted in the State. I didn't even do to QJHS and I've heard stories of the supposed haunting of the school, and so has my daughter who I had to convince that the story was just that. A story, But is it?
according to legend, hung himself in one of the bathrooms after being dumped by his girlfriend. Every year on the anniversary of his death, students and teachers are said to hear footsteps, crying, and mumbling in the bathroom.
I've asked several friends if they knew of this story and if they experienced anything when attending junior high and all said no. So, I am not sure what to believe, we all know how rumors start and grow. It's like the game telephone, by the time you get to the last person the story is completely different from when it started.
Number 1 on the list comes from Old Milton School in Alton (no surprise, Alton is the most haunted city in the state).
LOOK: The states with the most UFO sightings
For each state, we've also included details of famous UFO sightings in that state. Of note is that almost three-quarters of all UFO sighting reports in the United States
occur between 4 p.m. and midnight
, and tend to peak between 9 and 10 p.m. Food for thought next time you're out scoping for alien life. Keep reading to see which states have had the most UFO sightings.