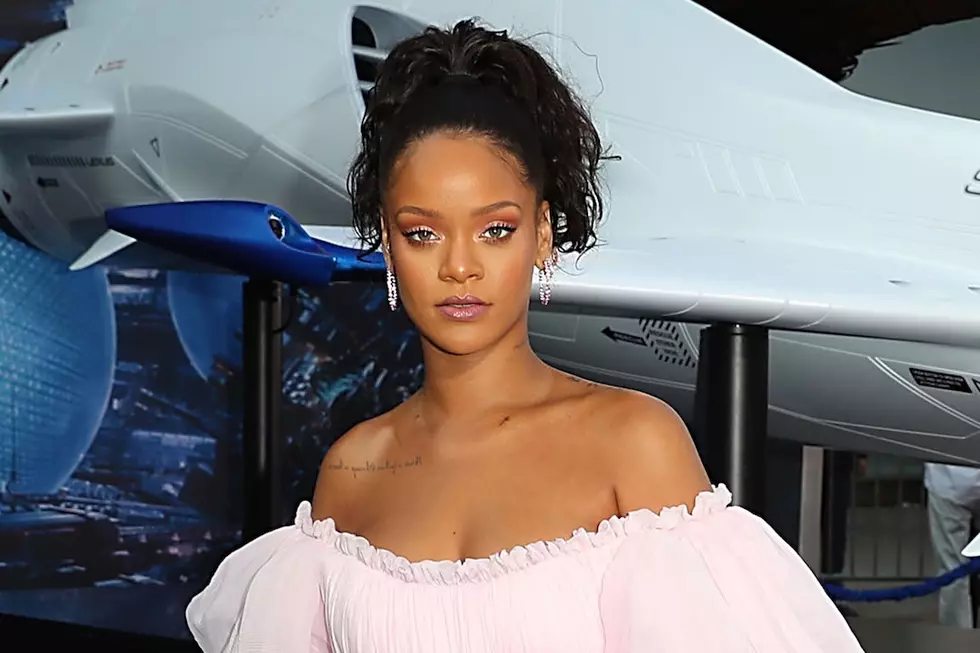 Rihanna Mourns the Death of Her Cousin Who Was Gunned Down the Day After Christmas
Joe Scarnici, Getty Images
Rihanna's holiday was unfortunately marred by tragedy, as her cousin was gunned down the day after Christmas.
According to Sky News, the man is 21-year-old Tavon Kaiseen Alleyne. He is said to have been walking near his home in Lakes Close, Eden Lodge, St Michael at around 7 p.m. "when he was approached by a man who shot him multiple times and fled the scene." He was rushed to the hospital but later died.
Rihanna, who had previously posted that she was sick on Christmas, expressed her grief in an Instagram post yesterday.
"RIP cousin... can't believe it was just last night that I held you in my arms! never thought that would be the last time I felt the warmth in your body!!! Love you always man!" she captioned the picture of the two of them together. She hash-tagged the post #endgunviolence.
See the post below. Our condolences to Rihanna and her family.
Worst to Best: Every Rihanna Album Ranked