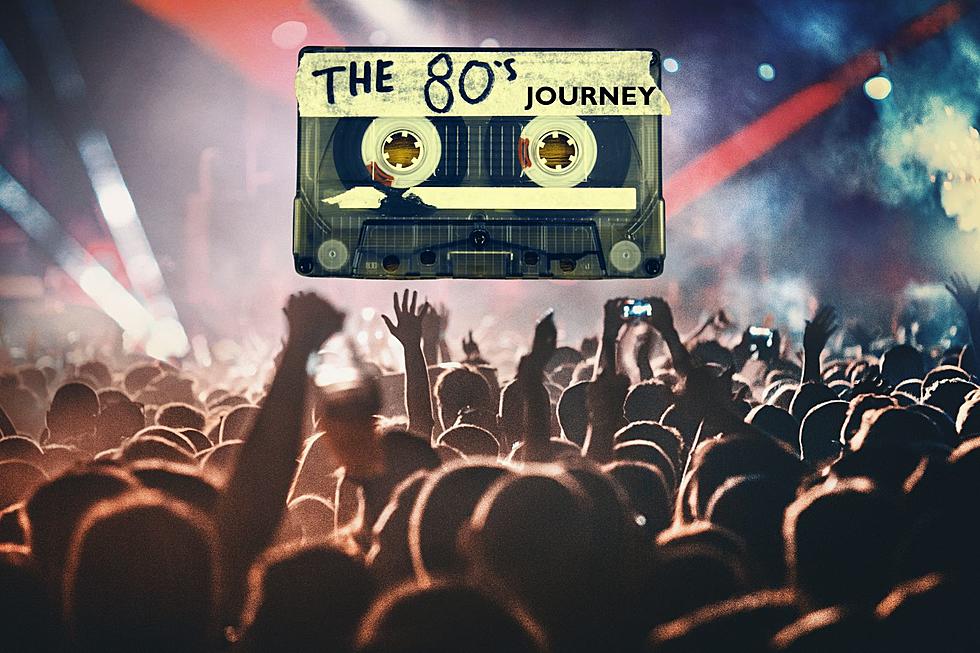 Resurrection – A Journey Tribute Headlines Owensboro, Kentucky's Downtown Summer Jam
CANVA
Their songs are iconic rock staples. Their music still holds up today as some of the best. So, it's exciting that Resurrection - A Journey Tribute is coming to the 2nd Annual Downtown Summer Jam in Owensboro. Are you ready for an authentic 1980s Journey concert experience? Let's rock!
Did you blast Journey out of your car radio back in the day? I did too! I remember slow dancing to Open Arms in school. I blasted the radio to Don't Stop Believin'. I cried playing Separate Ways after a breakup. Journey music defined the 80s. What's your favorite Journey song?
2ND ANNUAL DOWNTOWN SUMMER JAM
The Ohio River will be rockin' when Resurrection - A Journey Tribute comes to Downtown Owensboro. One of the most prominent Journey Tribute Bands will headline the 2nd Annual Downtown Summer Jam on Saturday, July 22nd, 2023, at McConnell Plaza in Owensboro. The talented Lindsey James Williams is also performing during this free event.
Heath Eric, CEO of The Eric Group, said, "We are thrilled to bring this spectacular event and incredible band to Owensboro. RESURRECTION - A Journey Tribute is the preeminent Journey tribute band. They are simply phenomenal. We're excited to bring a world-class concert to Downtown Owensboro. The Plaza is the perfect location for this, and we're looking forward to thousands of folks singing along to Journey tunes all night."
The gates will open at 6:00 pm, and the concert begins at 7:00 pm.
Eric continued, "Lindsey James Williams will open the show. He is one of the most talented musicians I've ever known. His "one-man-show" is more potent than some full bands. This is going to be a special night of entertainment in downtown Owensboro. We only have a handful of VIP reserved tables available. I encourage folks to grab those early for the VIP experience, and I encourage everyone to come join us."
RESERVED TABLES AND VIP OPPORTUNITIES ARE AVAILABLE
There are a limited number of VIP Reserved Tables for four people available to purchase for $120 ($30 per person).
VIP Reserved Tables include:
-4 Seats at a Reserved Table Near in a secure area the Stage
-Private VIP PIT Area
-Dedicated Beverage Service
-Meet n Greet with the Band
-Commemorative Lanyard
Tickets go on sale at 9:00 am on Friday, June 30th, 2023.
To get tickets, CLICK HERE!
RESURRECTION - A JOURNEY TRIBUTE
Resurrection - A Journey Tribute considered 'The Gold Standard' by which all Journey tributes are measured faithfully recreates the experience of a 1980-era Journey concert. This dynamic and energetic band has featured some of Nashville's hottest musicians, many of whom have performed, written, or recorded with the biggest names in the music industry - including Journey and Steve Perry. Every show is a brilliant reproduction of sights and sounds designed to transport audiences to the age of arena rock when Journey reigned at the top of the Billboard charts and sold out concert stages across the country.
Are you ready to sing and dance? Me too! Let's get ready to have some fun. Thank you to the City of Owensboro and The Eric Group for bringing the event to town.
LOOK: Highest-rated free things to do in Kentucky, according to Tripadvisor
Stacker
compiled a list of the highest rated free things to do in Kentucky from
Tripadvisor
.