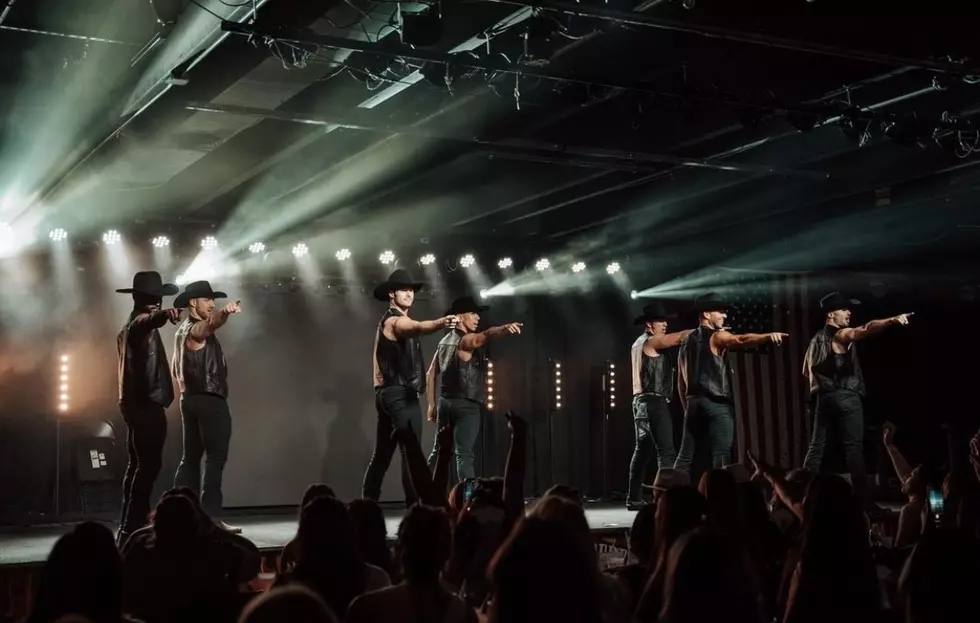 Did You Know There's a Sexy Show Full of Shirtless Cowboys in Nashville, TN?
Ranch Hands
In the spring of 2021, Lexy Burke came up with a really fun idea.  What if Nashville, Tennessee had a show that featured sexy and shirtless dancing cowboys?  Lexy's friend Garrett Leonard, who's from right here in Owensboro, Kentucky, thought the idea was brilliant and, a few months later, they were holding their first auditions to cast the show.  By September, that idea had quickly become a reality and Ranch Hands: Nashville's Original Cowboylesque made its debut at the Nashville Palace.
Since that time, the show's popularity has skyrocketed and now routinely sells out every weekend.  Ranch Hands is a "fully scripted variety show with live singing, choreographed dancing, line dancing" and, yes, shirtless and insanely ripped cowboys!
Garrett serves as Ranch Hands Production Manager and says the current cast is made up of singers, fitness instructors, actors, a podcast host and even a 6x World Champion line dancer from Wales. He says, "Our cast is from all over the country and international."  Some of the cast members are former cruise ship performers.  One Ranch Hand used to dance on the Las Vegas strip. Another cast member is from Branson, Missouri. Others are from New York City and one even performed in the touring company of the musical Chicago.
My friends Karla Ward and Lisa Volk (also from Owensboro) recently made the two-hour trip down to Nashville to catch the show. They were in town to see Kenny Chesney at Nissan Stadium one Saturday night, so they decided to get some dollars bills ready and grab some tickets to the matinee of Ranch Hands.
I asked the ladies if they enjoyed the show and Lisa quickly responded, "OMGosh! It was so fun!  We loved it. Their choreo was on point. Great music!"
Karla and Lisa were definitely fans. They took lots of video and grabbed some fun photos too.
Ranch Hands Cowboylesque has been so popular in Nashville, the show is expanding. This Fall, Lexy and her team are scheduled to open a second location in Austin, Texas.
But if you want to take a quick road trip from here in the tristate, just zip down to Nashville. You can catch Ranch Hands Cowboylesque at the Nashville Palace every Friday night at 7pm and Saturday afternoons at 1:30pm.
The Nashville Palace is located at 2611 McGavock Pike, just across the street from Gaylord Opryland Resort in Nashville, TN.
For more information about the show and to get your tickets, CLICK HERE!
The Best Country Singer From Every State
Some states, like Oklahoma and Texas, are loaded with famous country singers. Others, like Nevada and Maine, are still looking for a real breakthrough artist. See the best and most successful country music artist from all 50 states, starting with
Hank Williams
and Alabama.