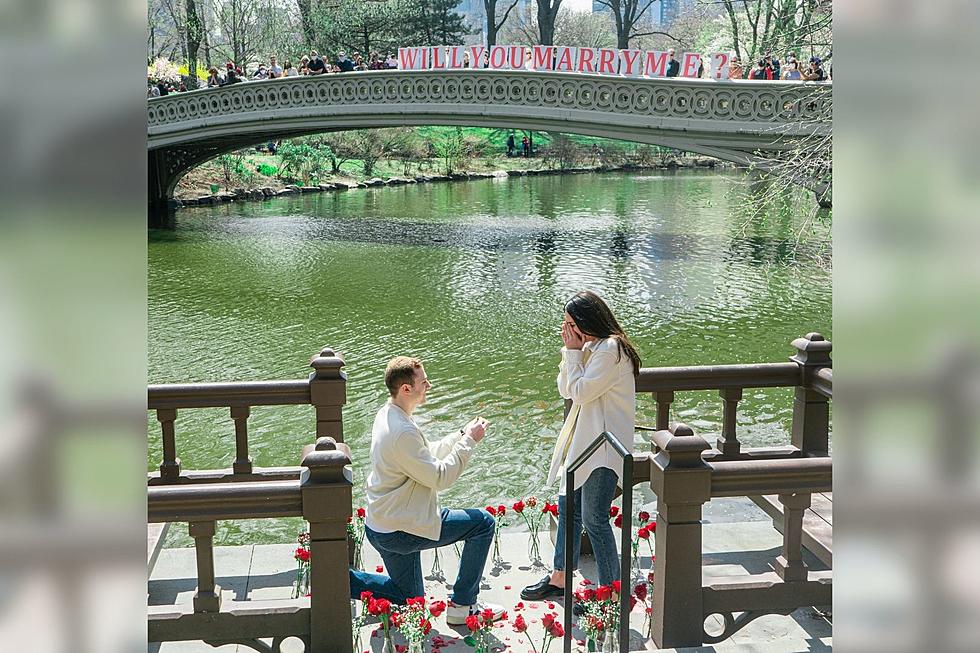 Before You Decide To Have A Public Marriage Proposal, You Might Want To Read This First
Photo by Dylan Sauerwein on Unsplash
When it comes to proposals, you could say I have had some experience. Not doing the actual proposing, but being proposed two. It's not like I'm some great catch or anything, I've just had two husbands who both proposed totally different. I think that is why when I saw recent public marriage proposals, on social media, I could relate and wanted to see what you thought of private marriage proposals versus public marriage proposals.
I have some experience with both. My first husband took me to Beef and Boards Dinner Theater, in Indianapolis, IN. He told it was part of my birthday present. I was thrilled because I love theater and I love dinner, in that order. We were seated at a table with another couple.
Before the show, you eat dinner. I thought it was a little strange because he acted like he wasn't hungry and acted very fidgety while complaining of a headache and I knew he loved prime rib. So, after eating hardly anything he said he was going to get some Tylenol out of his coat.
After he got back, he walked up to the table and got down on one knee. The whole room of about 100 or so strangers got very quiet and started staring at us. They were all in on it. Once I said yes, they all stood up and started clapping and cheering. It was pretty cool although a little awkward. But, I loved him and it was a very public, very big, show of his affection, so It made me happy.
Quenton, my current husband, is a more private man. On the night he asked me to marry him, he took me on a motorcycle ride, we stopped at a friend's house to visit, and then we came home and got ready for bed.
He took a shower first and then I got in. I had just finished and dried off when he knocked on the bathroom door and asked me if I wanted to go to our other house, sit outside and have some Pina Coladas. Which was a little weird because it was late and we had been working all day. I thought he was tired. But, I got some clothes on and we came down the hill to the yard of the house we were renovating.
It was a beautiful night and just he and I. We had a drink while we looked up at the stars. I remember he pointed out a satellite that we could see moving across the night sky. As I was trying to focus on the small moving dot in the sky, he go down on one knee and popped the question. It was unexpected, amazing and so perfect. At that moment, he made all of my dreams come true. I loved him that night and even more today.
So, I have to say, both of them were special in their own way and fit the personality of the man who was asking to spend their life with me. But, I think I preferred the private proposal, it was so romantic. Maybe it was just the man asking me that made it better. ;-)
Here is what you think of public versus private proposals.
Before You Decide To Have A Public Marriage Proposal, You Might Want To Read This First
Are public marriage proposals ever a good thing? Here is what people think.
Sweet Photoshoot Shows Love Never Ages
Wife Takes Everyday Pics of Husband In Quarantine and They're Hilarious AND Hot
The 100 Best Places to Live in the Midwest
Couple Celebrates 68th Wedding Anniversary with a 'Dance' Photoshoot
Here Is How To Blur Your Home On Google Street View