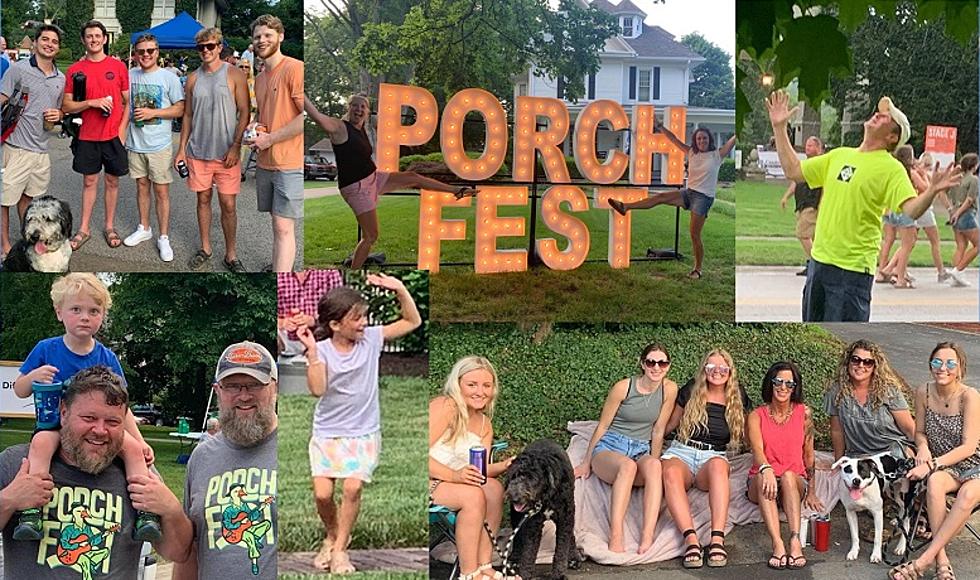 If You'd Like to Sing at PorchFest in Owensboro, Here's Your Chance
PorchFest
If you haven't saved this date, do it!  PorchFest is coming back to Owensboro on Saturday, June 11th.  Organizers Andy Brasher and Tamarra Miller have just about finished the 2022 lineup.  But, they decided to do something really fun for one of the porches featured in the event. They're having an open audition to cast the singers/bands performing on that stage.
In case you've never been to PorchFest, it's exactly what it sounds like.  It's an afternoon-evening-long music festival where porches on Griffith Avenue here in Owensboro are turned into stages and festival goers can literally walk up and down the street, into peoples' yards and enjoy terrific live music from a variety of local and regional acts.
Here's a great video Visit Owensboro put together in 2019.  It's a fun overview of the festival- the live music, the lawn chairs, the crowds, the food trucks and the fun!
On Thursday, April 14th at Brasher's Lil' Nashville downtown, Andy and Tamarra are holding a live casting call for one remaining PorchFest stage.  They've been hard at work putting together the performance schedule, but had a fun idea on how to cast the musicians for that final stage. They decided to have an open audition!
The open auditions are open to local musicians who are 21 and older.  A panel of judges (including yours truly) will be on hand selecting THREE acts to perform at PorchFest.
Tamarra joined us on the WBKR morning show today to chat about PorchFest and the upcoming auditions.
If you or someone you know is interested in auditioning, simply sign up for an audition slot by CLICKING HERE!
The acts chosen will be added to the official 2022 schedule and will get to entertain the crowd at PorchFest.
To stay up-to-date on the latest PorchFest news, follow the popular music festival on Facebook.
Images From PorchFest 2021
Rain or shine fun was had by all at PorchFest. Here's a look back!