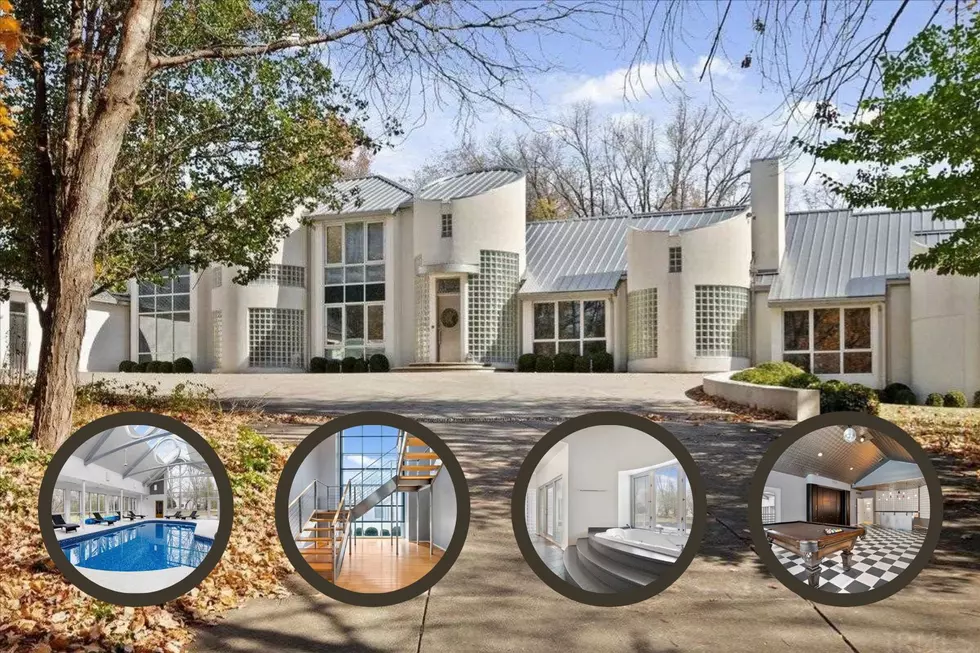 Indiana Has One of the World's Best Homes and It's For Sale [PHOTOS and VIDEO]
Alysia Renner/Re/Max/Carson Lowry/Canva
When visiting my brother in Los Angeles, I see homes I can only dream of owning. The homes are massive, gorgeous, and usually owned by some sort of celebrity. Who would think that a home that looks like it belongs in Calabasas or Malibu, CA, can be found on Evansville's westside?
One of the world's best homes is located in Evansville, Indiana
The amazing home is located on Evansville, Indiana's west side, situated on Summertime Lane. It has an extraordinary contemporary, open layout with modern decor.
The home is featured in the book, 100 More of the World's Best Homes. In the description of the book on Amazon, it says,
International bestseller featuring superlative contemporary houses redesigned in a chic, compact form, 100 of the World's Best Houses is sure to appeal to the general public and design connoisseurs alike.
The enormous home has 5 bedrooms and 6 full bathrooms and a 1/2 bathroom, along with 7,362 square feet of living space, and an asking price of $1,200,000. At the time of this article, (January 23, 2023) the home has been on the market for only one day.
If you feel like you've seen this home for sale before, you have. The west side Evansville Home was listed for sale back in 2021.
Why is the home up for sale again? According to Alysia Renner, the realtor with Carson Lowry Re/Max Team,
...my sellers are only selling because the husband decided to come out of retirement and took a job offer he could not turn down in Nashville. They put a ton of work into the house already.
Alysia describes the home like this,
This one-of-a-kind, modern geometric home is the perfect artistic oasis tucked away on a serene quiet lane with mature trees and wonderful views of wildlife among the estate gardens from the multi-level ironwood decking surrounding the property. The gated entrance leads to the majestic home through a 2-story silo entryway with glass block walls. - Read more HERE. 
The video from Re/Max - Carson Lowry Team shows the superior beauty of this contemporary home. It truly is like a piece of architectural art.
Take a look.
Get more info and see more photos, HERE.
CHECK THIS OUT: This Texas Home Boasts Its Own Beach And Zipline