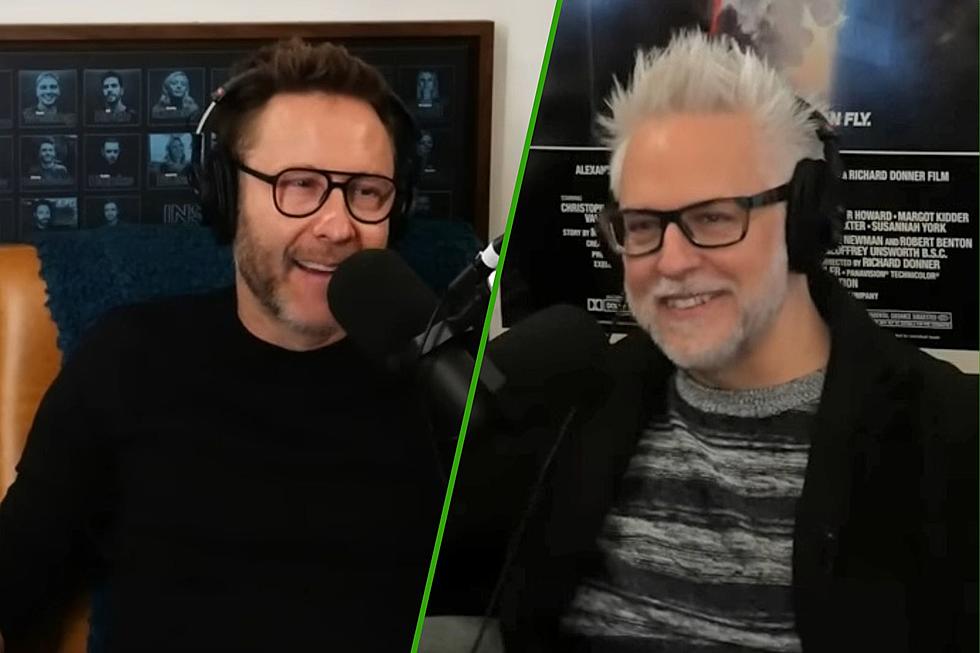 Newburgh's Michael Rosenbaum Reigns Supreme as James Gunn's Choice for Best Lex Luthor
YOUTUBE MICHAEL ROSENBAUM INSIDE OF YOU
Our good friend Michael Rosenbaum is trending this week for some things that James Gunn said on his Inside of You with Michael Rosenbaum podcast.
Who is James Gunn?
If you are into superhero movies and comic books, this is not a trick question, you already know the answer. James Gunn is the Co-chairman and Co-CEO of DC Studios. That's a pretty long title and pretty much means that he is vital to our nerdverse.
After listening to the podcast, it's very clear that James Gunn is one of us.
If you look at the MCU, there are very few traditional superheroes. There was never a guy with a secret identity until Spider-Man in the MCU. Their Cap was turned into a soldier even though he wears a mask. Iron Man outed himself at the end of the first Iron Man because they don't want to deal with the whole secret identity stuff. But there is a bit more of a fantasy element to DCU, because there are these larger-than-life superheroes and for me, there's Superman and Clark Kent. They're two different characters, and you have to find a way to deal with them that's as grounded as possible within this world of DC.
Watch the Entire Interview Below
Will The Best Lex Luthor Please Stand Up
We are a bit impartial here in Indiana, but even James Gunn knows that the best actor to ever play Lex Luthor is Michael Rosenbaum, in his role on the CW's Smallville series.
I mean, this clip has made it around the world in less than 24 hours.

Now even though he has been declared the best, do not fool yourself into thinking that Rosey will play the part of Lex in the DCU anytime soon. Gunn was quick to squash that idea, but a girl can dream!
Interesting Tidbits Leaked During the Inside of You Podcast
Superman: Legacy is completely written, and the Casting is not complete.
Blue Beetle is the first DC Universe character.
Peacemaker Season 2 is happening.
Gunn's favorite DC movie is Superman (1978) He happens to be sitting in front of the movie poster in Michael's studio.
"How can I create a Superman that is true to the character of Superman, and yet is a take on Superman that is different enough that it's worth making a big-budget movie? You know, and worth people seeing, and it won't be boring." ~ James Gunn on deciding to take on the new phase of Superman.
Every DCEU Movie Ranked From Worst to Best
From Man of Steel to The Flash, we ranked every movie in the DC Extended Universe.
Every Marvel Movie Ever Made, Ranked From Worst to First
From the Captain America serial to Spider-Man: Across the Spider-Verse, we ranked the entire history of Marvel at the movies.
Every DC Comics Movie, Ranked From Worst to Best
From Superman and the Mole Men to The Suicide Squad, we ranked every movie based on DC comics.