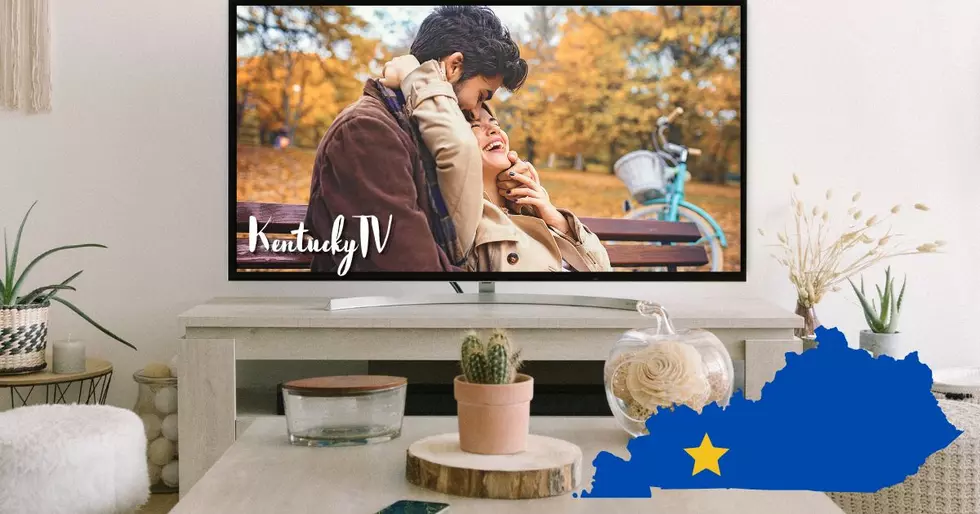 New Family-Friendly Rom Com Being Filmed in KY this October
Canva
Now, we're talking. If I've said it once, I've said it a million times...Kentucky has an inordinate amount of awesome locations to shoot movies, and the Southern Kentucky Film Commission doesn't disagree.
MAKING MOVIES IN KENTUCKY
Just this spring, Orlando Bloom and Andie MacDowell headlined a cast of actors shooting a thriller called Red Right Hand in Campbellsburg KY.
It was Bloom's second venture into the Commonwealth to film a movie after 2005's Elizabethtown.
And with the addition of the Kentucky Entertainment Incentive, a tax credit that became refundable on January 1st, the Bluegrass State could see a LOT more actors and actresses wandering about our cities and towns. It's an exciting time.
BARREN COUNTY KENTUCKY GEARS UP FOR FILM PRODUCTION
It's a VERY exciting time in Barren County KY these days. And this is kind of funny to me. Last summer, we were in Glasgow after enjoying Barren River Lake Resort, and I mentioned the fact that it has the PERFECT cinematic small-town vibe. They must've heard me because film crews are planning to land there in October.
Seriously, excitement is at a fever pitch in Barren County. With scouting crews already in place, the Southern Kentucky Film Commission is posting requests and providing employment opportunities, like this one last week, for example:
THE SOUTHERN KENTUCKY FILM COMMISSION'S AMBASSADORSHIP
The Southern Kentucky Film Commission has been an ambassador for locations in its region. I'm not sure if this post helped get American Cinema International's attention or not--it certainly would have been a quick turnaround--but moves like this can't possibly hurt.
WHAT BARREN COUNTY LOCALS CAN EXPECT IN THE WEEKS TO COME
Glasgow News1's Melinda J. Overstreet outlines what locals can expect in the weeks to come:
The production crews from American Cinema International are already in town and are finishing up scouting and coordinating anything else they expect to need, she said, adding that they will be in town the entire month of October. They hope to sell the completed film to Hallmark or UP TV. The title has not been finalized, she said, because there have been multiple changes on the location decision.
I'm not sure why the title would hinge on the location, but I'm not entrenched in the film industry either.
I'm not familiar with UP-TV, but Hallmark is a gold mine; that network's "boutique" TV-movie industry is red hot. I mean, fans CALENDAR the Hallmark Christmas movie schedule. In my humble opinion, if you can get your family-friendly flick on Hallmark, that is a home run.
For now, I'm just going to sit back and watch Kentucky grow into a major filmmaking hub.
[SOURCE: WBKO-Bowling Green]
13 Movies That Were Filmed in Kentucky
Kentucky hasn't gone ignored by Hollywood, with regards to the usage of filming locations. But there could always be more, right?
Quirky Kentucky Attractions
Kentucky can be mighty quirky, as evidenced by these oddball attractions that are all a quick drive from Owensboro.
Kentucky Restaurants and Bars Featured on National Television
Kentucky has been well-represented on a number of television series, and not just on Diners, Drive-Ins and Dives. Check out the list: