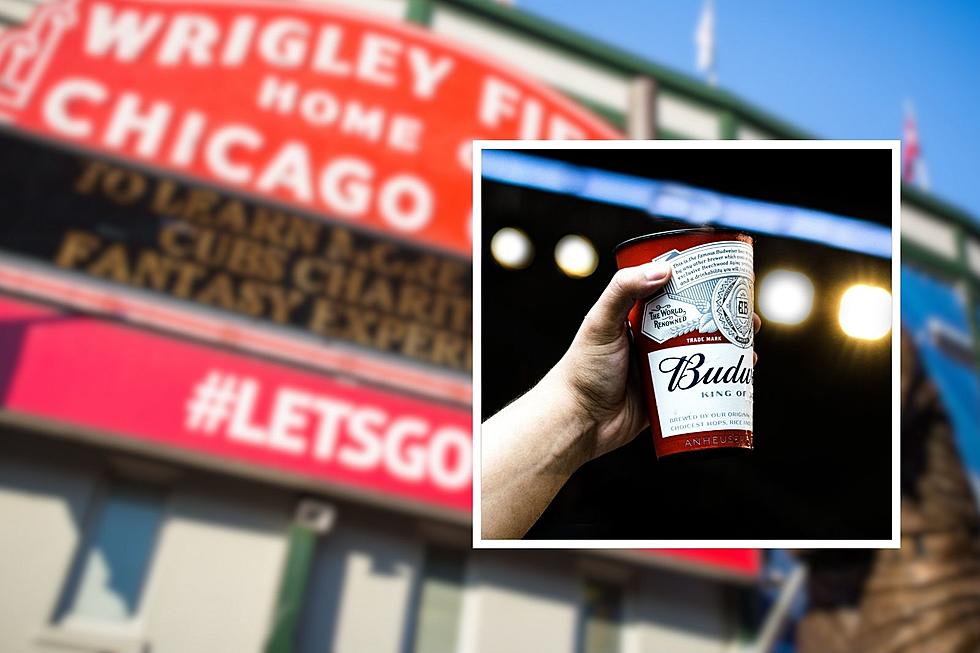 Toast Baseball's Opening Day With A New Budweiser Can Honoring the Chicago Cubs
Canva
To celebrate baseball's opening day, Budweiser has debuted limited-edition cans featuring 14 different MLB teams' logos, including the Chicago Cubs!
Budweiser's Toast to the Chicago Cubs
The day so many people have been waiting for is finally here...opening day of Chicago Cubs baseball!
The Cubs will take on the Milwaukee Brewers starting a 1:20 p.m. (March 30) at Wrigley Field, and it doesn't matter if you're celebrating in person at the park or pretending you're sick so you can watch the game at home, enjoying an ice-cold Budweiser better be a part of it! Here's why...
In case you missed that Cubs closeup, here's a better look at the limited-edition can...

I haven't been to a store yet to see if you can already buy these limited-edition Chicago Cubs Budweiser cans, but I'm willing to bet you can by game time.
More Baseball Fun From Budweiser
Specially designed cans aren't the only way Budweiser is celebrating the kickoff of baseball's 2023 season, they are also kicking off a new social sweepstakes today called #BudsforHomers.Here's how it works according to NBC Chicago;
Fans will be awarded weekly with beer money that corresponds to the distance of the longest home run hit. For example, if Aaron Judge crushes a home run for 450 feet at Yankee Stadium this season, fans will get to enter for a chance to early $450 in beer cash.
Let's hope some BIG home run hits this season!
New Food At Wrigley Field for 2023
Besides enjoying Chicago Cubs baseball, Wrigley Field is also a great place to treat yourself to some tasty treats and eats, and 2023 will be no exception. Here are some of the new menu items you need to take a swing at this season at Wrigley Field:
Crispy Chicken Bao Bun
Greek Loaded Fries
Burger Brat
Crispy Chicken Torta
Quesabirria
A few other important things have changed at Wrigley Field for this season too. Find out everything you need to know before heading to the park, here.
GO CUBS GO!
KEEP READING: Here are 50 of the most famous sports goofs
CHECK IT OUT: 100 sports records and the stories behind them