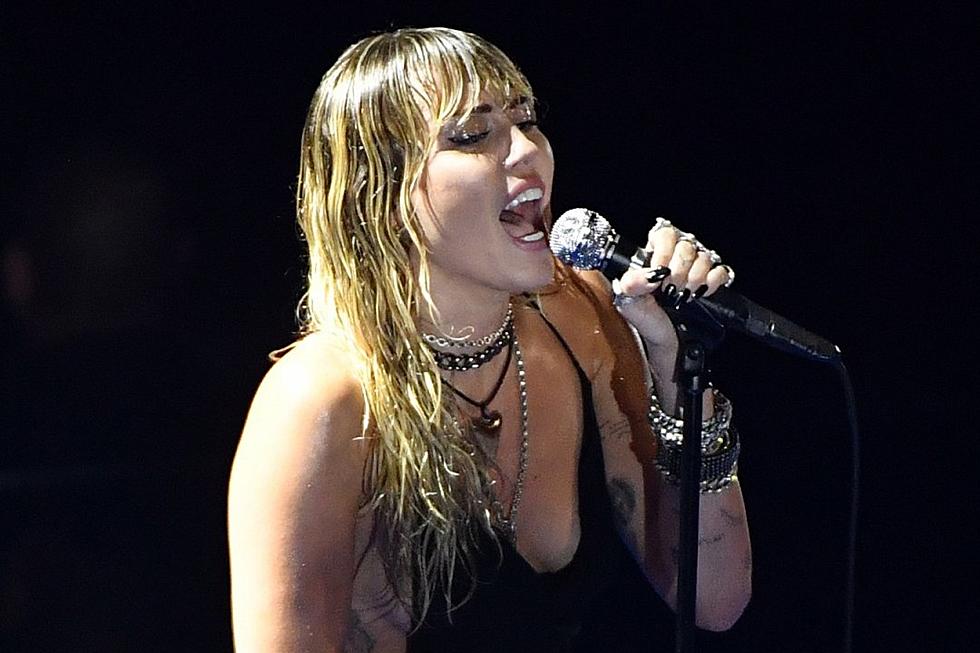 Miley Cyrus Debuts New Tattoos Post-Breakup
Noam Galai, Getty Images
Miley Cyrus was spotted sporting some new ink at the 2019 MTV Video Music Awards on Monday night (August 26).
The first new tattoo fans spotted is on her left hand, below her pinky finger. The new ink reads, "1961." Though it is not confirmed, it could be a tribute to her father, Billy Ray Cyrus, who was born that same year.
The second new ink is a lyric from the Pixies' song, "The Thing," from 1990. The words cover a portion of Cyrus' inner left arm.
The tattoo artist, Winter Stone, shared a picture of the new tattoo and a picture of Cyrus and him. He captioned the photos: "My head was feeling scared, but my heart was feeling free.#singleneedle #freehand #delicatelysharp #tattooedgirls @mileycyrus always great seeing you, lady! Much love!"
The final new tattoo is of a snake on her other arm. The tattoo artist, Dr. Woo, shared an image on his Instagram of the design which Cyrus discovered while in Italy.  "Cool old sculpture @mileycyrus found in Italy ✨ 🐉🖼 #hideawayatsuitex #slimneedle," he wrote.
See the new tattoos, below!
Celebrities Before their Tattoos