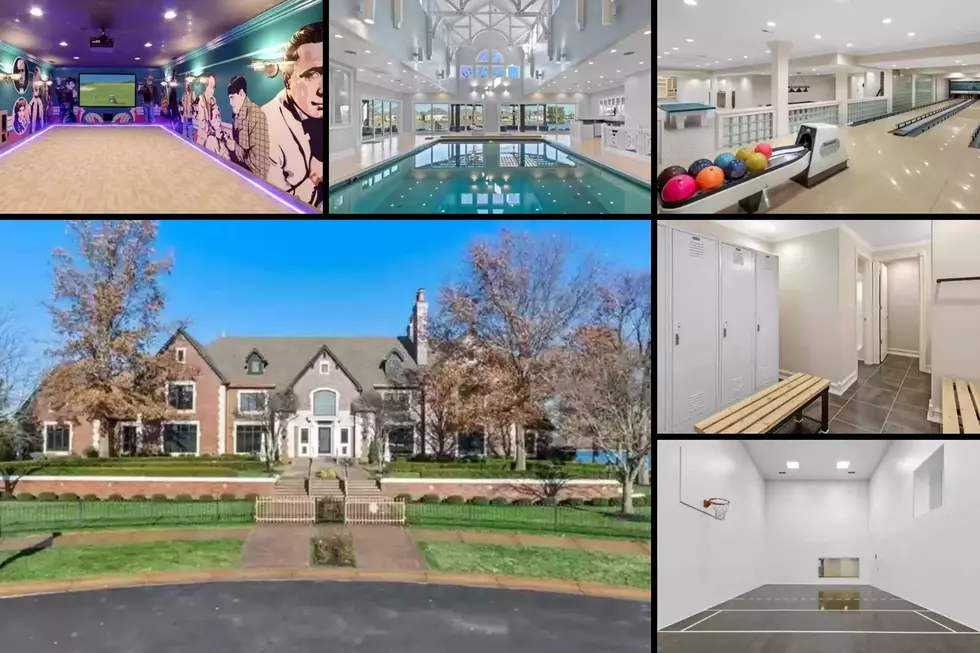 Midwest Mega Mansion Has Massive Indoor Pool & Bowling Alley
realtor.com/Carrie Holle with Compass of Indiana, LLC/canva
A bowling alley, a movie theatre, and a massive indoor pool all come in this mega-mansion. I am sure realtors love showing off this home.
The house also comes with a basketball court because why not? It's listed for $6.9 million so it's not a cheap house, but you have to pay for all the goodies that come with this home. The home is located in Indiana surrounded by a lake. I wonder if when realtors have a game or two of bowling and basketball when showing this home.
See Inside This Mega Mansion with An Indoor Pool & Basketball Court
The state with nearly 30,000 square feet of living space on a private lake, with a ton of amenities that anyone would love t have in a home. I know I would.
See Inside This Illinois Tiny House For Sale