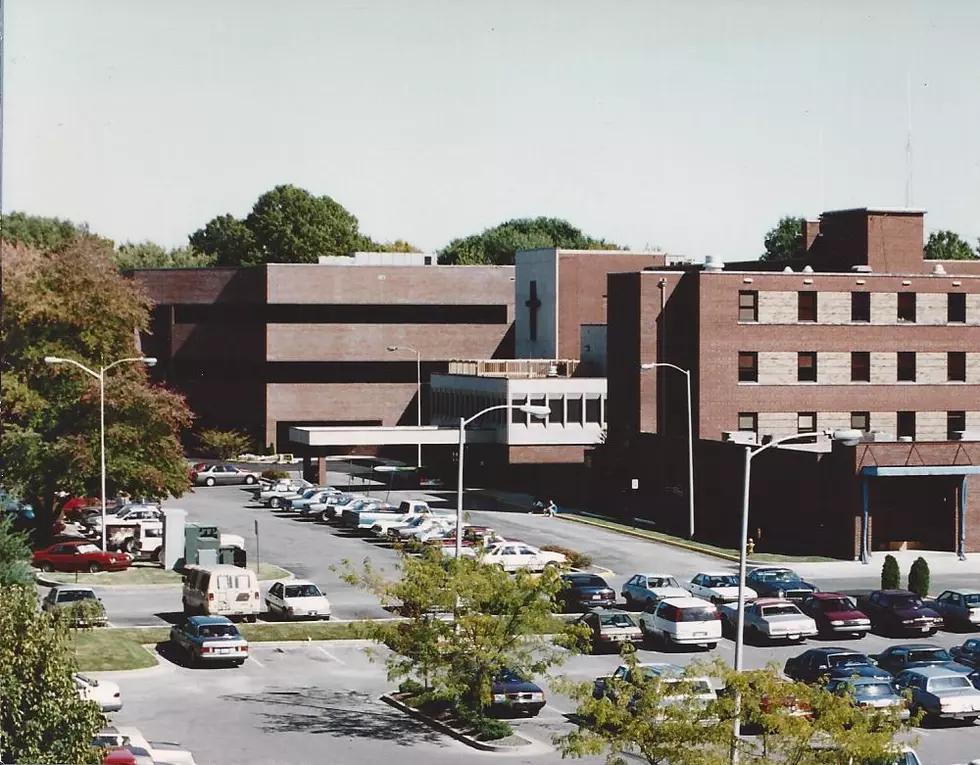 There's a Fun Mercy Hospital Reunion This Saturday in Owensboro
Linda Wayne/Facebook
Earlier this summer, I shared details about a Mercy Hospital reunion happening here in Owensboro. That reunion is THIS WEEKEND and Linda Ballard, the event's organizer, is getting very excited about the big day.
As I previously shared, I had my tonsils taken out at Mercy Hospital when I was a 3rd grader at Thruston Elementary School. To this day, and that was over 40-years-ago, I can still remember laying there in my hospital bed (a tonsillectomy was an overnight stay back in the day) and ordering popsicles and pudding because my throat hurt after the surgery. I also remember my classmates sending me a bunch of Get Well Soon cards, which I still have! I look looking through these. Many of those friendships continue today.
Just about everyone here in Owensboro-Daviess County has a Mercy Hospital story of some sort. Maybe you had surgery there. Maybe you were born there. Heck, maybe you know someone who worked there.
Linda Ballard did just that.  Linda started her job at Mercy back in 1966- 56 years ago.  When I interviewed her for my previous story, I asked Linda about her first day on the job. She told me that she couldn't even read a thermometer when she started working there. Twenty years later, she was a Registered Nurse.
Though Linda left Mercy Hospital in 1987, she still has fond memories of the facility and its dedicated employees. This Saturday, many of those employees will be getting together for a big reunion at Legion Park.  It's set for 11am to 4pm at in the Legion Park shelter off Byers Avenue.
As Linda says, "It's for anyone who ever worked at Mercy Hospital." And the event is potluck dinner.
In addition to food and fellowship and fun, there will be group photos taken like there have been at the previous Mercy reunions.
If you want to check out the official Our Lady of Mercy Hospital Facebook page and see some terrific photos of the facility and employees, CLICK HERE!  Certainly, if you're one of the people that used to work there make your plans to attend Saturday's reunion. Your fellow coworkers and patients would love to see you!
READ ON: How to Tell You're from Owensboro
Here's how to tell me you're from Owensboro without telling me you're from Owensboro.