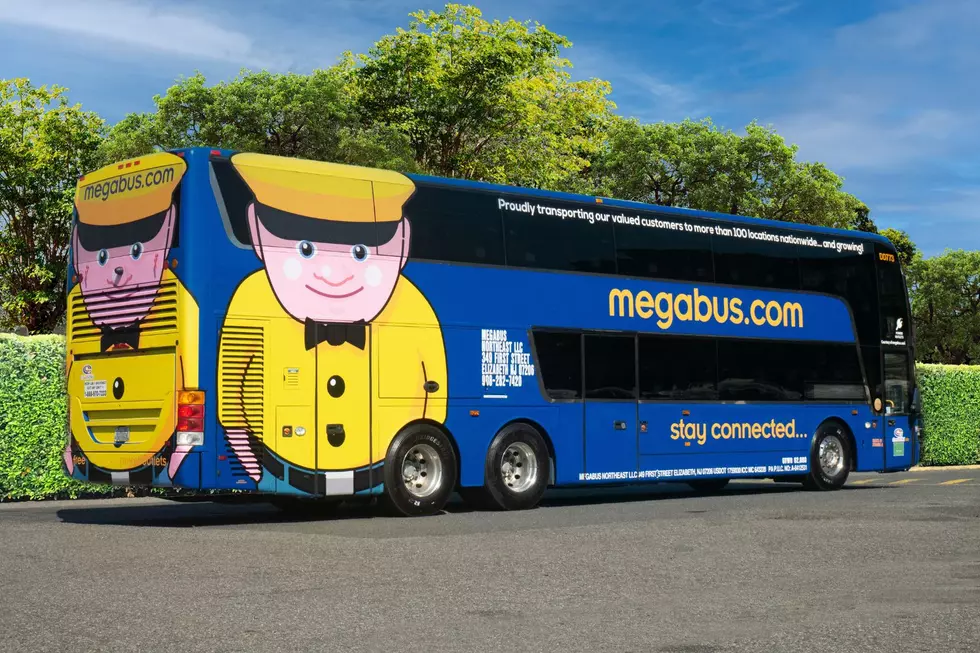 New Bus Service Coming to Evansville Offers Trip Tickets for as Low as $1.00
Megabus
A new bus service has announced it's coming to Evansville to give residents an alternative option for traveling.
Megabus Announces Its Adding Evansville to Its List of Service Cities
The nice thing about where Evansville is located geographically is that we're within the driving range of cities like Indianapolis, Nashville, St. Louis, Louisville, and Cincinnati, which makes getting away for a weekend pretty easy. But, what if you don't want to put the extra miles on your vehicle or spend money on gas? All those cities are too close to justify flying to them (plus, that would be WAY more expensive than driving). That's where Megabus comes in. Like Greyhound, which used to have a terminal in downtown Evansville that is now Bru Burger, Megabus offers transportation to cities across the country. The difference is, Megabus offers tickets for as low as a dollar.
Evansville 411 News on Facebook recently reported the company has announced it is adding Evansville to the list of cities it serves which will give Tri-State residents the opportunity to travel to the cities mentioned above, as well as others such as Bloomington, Indiana, and Memphis, Tennessee.
While the company does offer fares for as low as $1.00, The price seemingly depends on when you book the trip. For example, I acted as if I was booking a round trip from Evansville to Indianapolis and set the dates for Friday, January 27th through Sunday, 29th, and the cost would have been $119.98 ($59.99 each way) before taxes and the $3.99 booking fee the company charges.
With that said, I could get the same trip for $1.00 each way (again, before taxes and other fees) when I used the site's Fare Finder option if I were to wait and go the weekend of February 17th through the 19th. The site also showed the $1.00 fare was available for a few days after that as well. So, it appears to me that in order to get the cheaper fare, you need to book roughly a month in advance.
Something else to keep in mind. Like flying, the trip you book probably won't be a direct drive. It's likely there will be a stop or two along the way. For example, my fake trip to Indy was estimated to take four hours and 50 minutes and included stops at the Terre Haute, Spencer, and Bloomington, Indiana terminals before going to Indianapolis. But, for only $1.00 each way, you may think that's completely worth it.
To learn more about the service, including the amenities each double-decker bus offers, visit the Megabus website.
[Source: Evansville 411 News on Facebook / Megabus]
See the Must-Drive Roads in Every State
LOOK: Must-do activities at every national park
Stacker
lists the must-do activities at every national park ranked by the annual number of visitors.