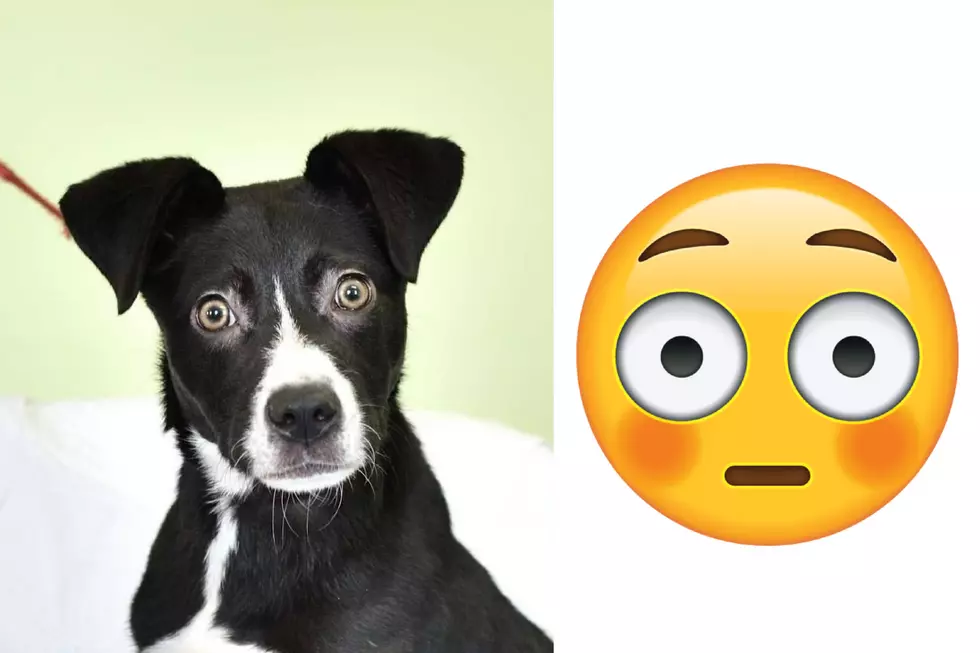 Meet Some of the 'Black Friday Sale' Pets at the Warrick Humane Society
warrick humane society // apple
The Rob had to fly solo at the Warrick Humane Society until his little sidekick Ava (our digital gal's 5-yr-old daughter) joined the dog party.
Before we get to all the amazing animals, it's important to note that Warrick Humane Society is having a "BLACK FRIDAY SALE" June 22-23, 2018! All black animals are on sale.
First up is Hershey. She's an older gal and doesn't have a lot of spunk like the younger dogs. This is a GOOD thing! No chewing up shoes; no jumping on kids and knocking them over; no more rude behavior! Just a sweet ole gal who wants to hang with you and love on you!
Pet of the Week is brought to you by Pet Supplies Plus!
Next up is Zuko! Sorry about the sound. It didn't seem to work but you'll get the idea. Zuko is a male puppy with tons of energy. You will need to teach him manners but he is a delight. And, those eyes!
Now this sweetheart of a guy is Devon. He's a year old Rottweiler mix who just wants to snuggle and play toys!
Ever heard of splooting? That's what our pal Cosby is doing. He's full of energy and ready for his new home!
Next up a kitty! Miss Alley is a little tabby kitty who is so sweet she let Ava rock her like a baby!
Another couple of black dogs on sale this weekend are Bailey and Annie!
Finally we met JR. WHO ADOPTED JR?! Maybe it'll be you!