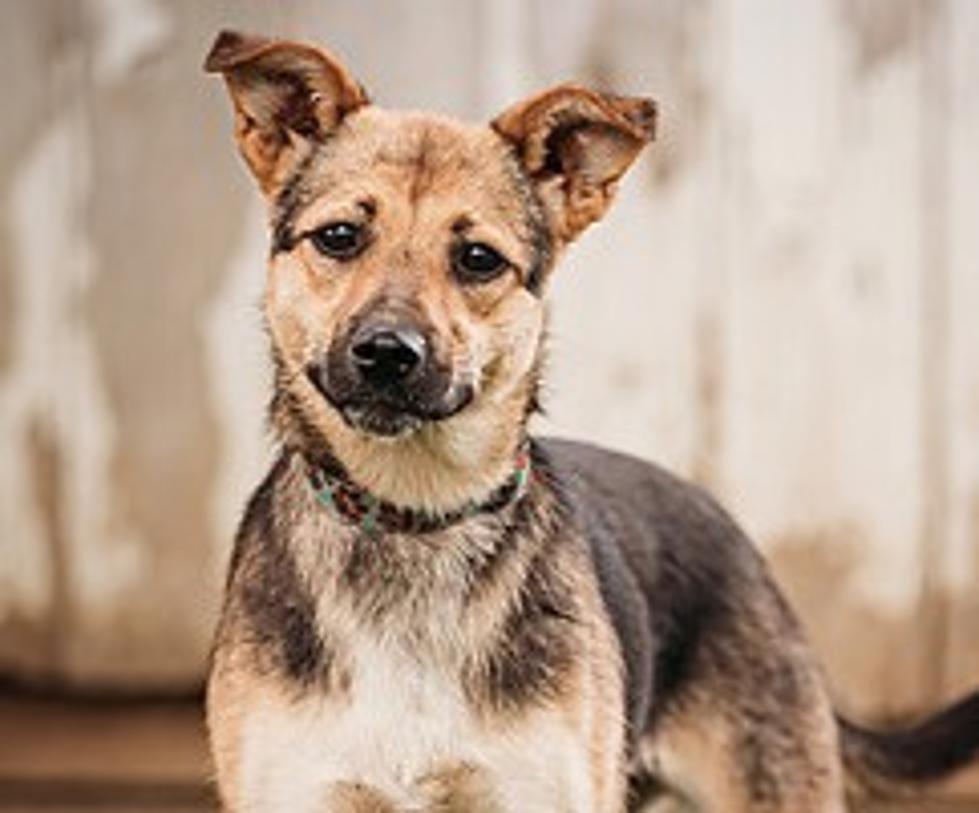 Meet Princess Grace: Our SPARKY Pet of the Week [Photo]
DREAM COPY
It's our favorite time of the week when we get to introduce y'all to a SPARKY pet who's looking for a FURever home.  Meet Princess Grace she is pure royalty!
Princess Grace is a year old GSD/beagle mix. To say this gal is beautiful would be an understatement.
Princess Grace loves to give others her time and she has a heart for the people.  She's working super hard on her potty training.
She is spayed, up to date on vaccines, and microchipped. If you are interested in any Sparky pet, please go to www.sparkyrescue.com/adopting and fill out an application.
If you can't adopt there are several ways you can help:
The most obvious way is through donation.  You can click the Home button to donate with a credit card, or you can mail a donation directly to SparKy.
Our mailing address is 806 East 18th Street, Owensboro, Ky, 42303. Towne Square Animal Hospital accepts donations on SPARKY's behalf, as well. Their mailing address is 4804 Towne Square Court, Owensboro, KY 42301.
Maybe you have something around the house that they could use. Don't hesitate to ask, because SparKy is always in need of all sorts of items. Here is a short list of things they ALWAYS need:
Dog and Cat Food
Kitty Litter
Dog and Cat Crates and CarriersNew or Used Collars and Leashes
Copy Paper and Ink
They are happy to pick up any donations, just give them a call at 270-684-4787. Or you can drop donations off at Towne Square Animal Hospital, 4804 Towne Square Court, Owensboro, KY 42301.
If you are a Kroger customer, you can link your Kroger card to Saving Paws Animal Rescue of KY.  Follow this link for www.kroger.com/i/community/community-rewards
Many people don't realize that SPARKY also has cats.  If you are more of a cat person you can contact them to adopt a little kitty or help one.
AVAILABLE SPARKY PETS
Here's a current list of SPARKY Pets of the Week
Reid's Orchard Adds Their Own Petting Zoo To The Farm
Reid's Orchard is one of our family's favorite places to just go and hang out whether we're picking apples or playing in Reidland. I recently visited and they had some cute new furry faces.
Owensboro Cat Think's He's A Person FOR REAL!
Let's be honest you're either a cat person or you're not. Cats are fickle and funny but we found an Owensboro cat who thinks he's a person. We think you'll love him.