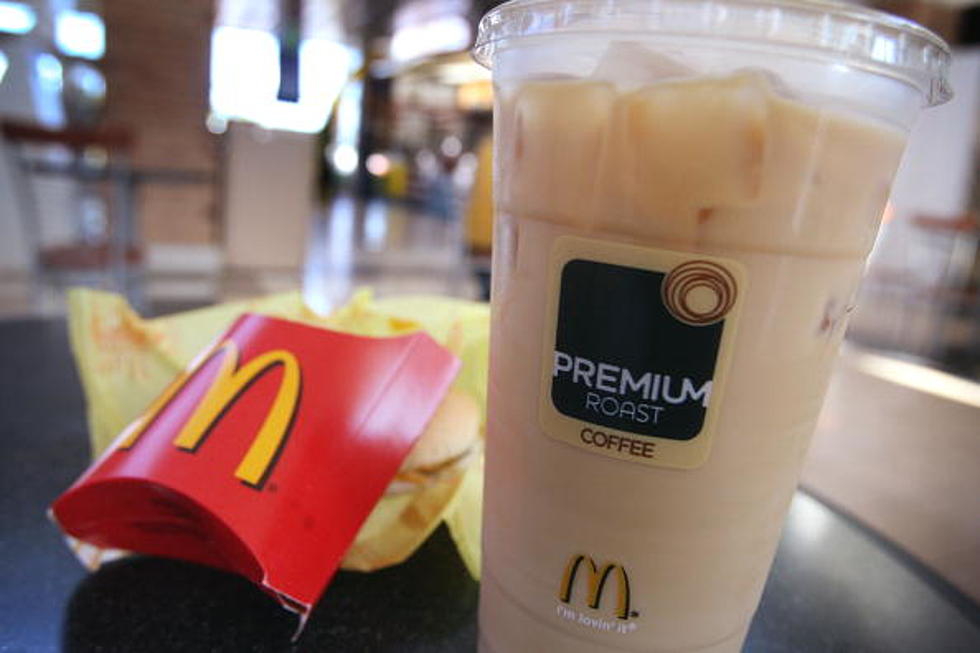 McDonald's, Taco Johns, and Dairy Queen – Petty Reviews of the Tri-State
(Photo by Scott Olson/Getty Images)
I may be setting the bar too high with this one.
After a week departure from restaurants, it's back "with a Vengeance" (or whatever Die Hard subtitle you prefer). Very rarely can someone keep up their pettiness for one review, but this special case of work managed to make it a hat-trick with THREE petty reviews in one. This individual took the city like a hurricane of misplaced hangry-ness.
Just a fair warning: If lack of coherency or punctuation makes you nauseous, turn back now. As always, reviews are 100% real and 100% petty AF.
This person went to Taco John's, McDonald's, and Dairy Queen all in the same trip. Let's start with the Taco John's debacle. From what I can decipher from this Da Vinci Code of ignorance, is that the person taking the order kept talking over them while they were ordering their "street tacos." Street tacos, I assume, are tacos that grew up without strong male role-model in their life.
The hard shell is to not let anyone in emotionally.
After being "talked over while trying to order water," this person drove to the window to, I don't know, yell the rest of their order in the face of someone? Upon getting to the window, the person "threw open the window with a one-hundred-mile-per-hour force" because I guess MLB pitcher Aroldis Chapman was working window that day? This person then told them that "they done drove around with total attitude" (my favorite Kanye West song). The reviewer then called him Mr. Magoo (a reference so outdated I'm not even going to Google it for you) and then drove off without eating anything probably because they didn't actually order.
The next stop on the "Lunch Hour Tour From Hell 2k16" was Dairy Queen on Hwy 41, which is the direction food meteorologist's predicted it would take. Unfortunately, the person ordered a bacon cheeseburger which IS TOTALLY AGAINST THEIR DIET LOL JK HAHA :D! Let's be honest: If you are taking a trip to three different fast food places, your diet isn't a priority but you just don't want us to judge you.
"Call this diet 'my boyfriend' because I'm cheating!"
The person ordered the sandwich and the bun ended up having mold on it. They were treated to a new burger but decided to comment on how "it looked like a lot of people doing nothing." Clearly they were doing something if they were able to remedy their mistake. I don't know what you expect to see people doing at a Dairy Queen, but I don't think most employees have an act of heroism at the ready to perform for you.
The reviewer then reiterates that they really hate eating out. This means they're definitely done eating out...
Yes, they finish up this threesome of petty with a trip to McDonald's. I guess they got cold fries and the burger was sponge-like. Then their eyes decided to look at debris (great word), trash, and food that was behind the counter. Food being behind the counter shouldn't be that alarming since that's where the food normally comes from. I guess the final straw was the "check out window girl leaned up against the counter very filthy."
Something something want fries with that something something boob joke
We did it! We made it through what might be the most insane ramblin' on the internet this side of a political discussion. This individual probably doesn't have the capacity for joy or anything that isn't road-trippin' to three different places just to complain. However, at the end of the review they do say they are done eating out which definitely means...