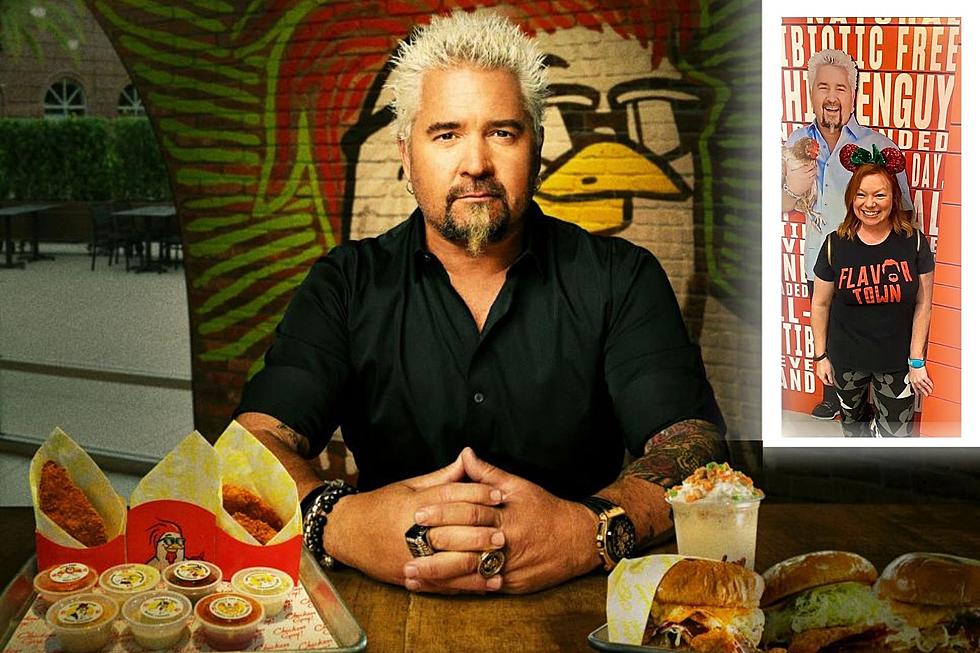 'Diners, Drive-Ins and Dives' Needs to Feature Evansville, Indiana
DISCOVERY/FOOD NETWORK PRESS
Most of my Friday nights involve a marathon of Diners, Drive-Ins, and Dives on The Food Network or Triple D, as real fans call it. So, today is basically a national holiday, if you are an out-of-bounds fan like me - It's Guy's birthday weekend! He will be 54 on Saturday (1/22), so along with our birthday wishes, let's send a hint to Guy, that we have a ton of Triple D-worthy eateries right here in Evansville.
Triple D has made stops in Indiana, Illinois, and Kentucky, but none of our local eateries have ever been featured. We need to fix this in 2022. I have spent way too much time on the Food Network site, trying to figure out how to get the show to film here. Silly me, there's a form on Guy's site!
We have an endless selection of locally-owned 'Dives', that Guy would go bananas over! How off the hook would it be to have your favorite restaurant featured on DDD?
The official Guy Fieri Merchandise online shop is full of t-shirts and swag that are off the chain.  I should probably own stock in his merch, for as much as I have!
I'll admit it, I have a weird obsession with Guy Fieri. I binge watch Guys Grocery Games,  Diners, Drive-Ins and Dives, the new Guy's Chance of a Lifetime, and basically every show that Guy is in. I've been to two of his restaurants, in search of 'Guy Swag', and of course, hoping he's there to check on the day-to-day operations. I also may or may not have a life-size cutout of Guy in my house...I Do.
Read More: Autistic Boy Writes Triple D Theme: Catches Guy Fieri's Attention
Read More: Liberty's Weird Obsession with Guy Fieri
Read More: Cubicle Confession: Liberty Buys Entire Case Guy Fieri BBQ Sauce
Enter your number to get our free mobile app
Feast Your Eyes: 20 Tri-State Restaurants Diners Drive-Ins and Dives Should Feature
My pallet is very 'Kid menu' friendly, but I'll sit and watch Triple D all day. Now, not only has the show never been anywhere really close to us, it's been at least 9 years since Guy has filmed in Indiana. That in itself should be a crime. So, let's spread the word, and get these local eateries some
national attention
.
10 Juicy Reasons Why Someone Should Open a Guy Fieri Chicken Guy! Restaurant in Southern Indiana
Chicken Guy!
is a franchise, which means, for the right person, and the right amount of money and perfect location, you could own a piece of the Fieri fortune. If we had Chicken Guy! in Southern, Indiana it would be Winner, Winner - Chicken Dinner!
10 Ghost Kitchens Hiding in Evansville Restaurants
Basically, if you own a restaurant, adding a Ghost Kitchen is a great way to add income and give customers something new. Open your favorite food app like; GrubHub, Uber Eats, or Door Dash, and you will see restaurants to choose from that you didn't even know we had here.