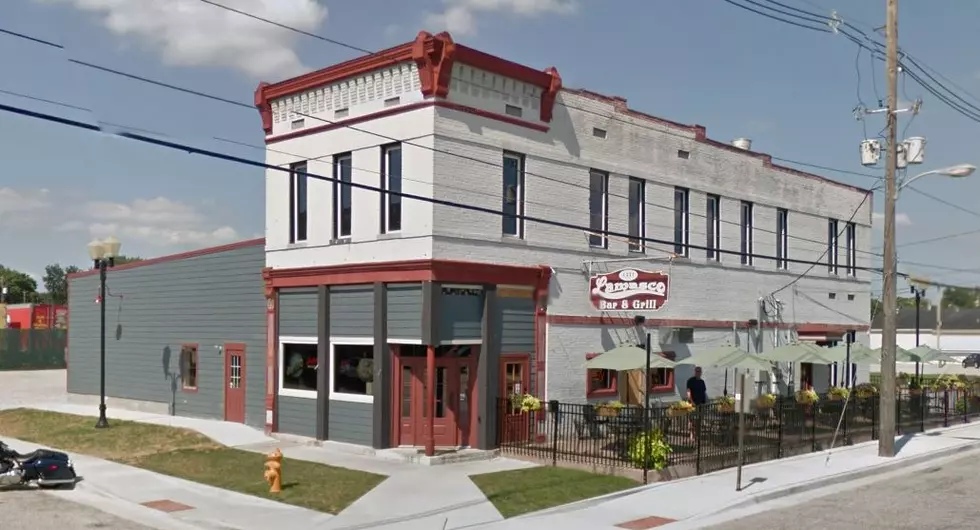 Lamasco Bar and Grill Goes Green
(Google Maps)
One of your favorite places on Franklin Street just became a whole lot cooler. 
Lamasco Bar and Grill on Franklin Street has been a city-wide favorite for live music, great food, and stellar drinks. I personally consider it my go-to when deciding where I should go on any given night. There's nothing Lamasco doesn't offer! But, just like any other restaurant and bar, Lamasco produces a lot of waste.
According to the Green Restaurant Association, the average restaurant produces 100,000 pounds of garbage per year. With a place as popular as Lamascos, you can assume it is at least meeting that amount. This can include anything from disposable cups and straws, to napkins and paper towels.
The truth is, it doesn't have to be this way. Up to 95% of restaurants' waste could be recycled or composted...or eliminated altogether.
Lamasco owner Amy Word-Smith saw the issue and decided to make a change in her business. On Monday, Lamasco Bar and Grill made the move away from plastic, single use cups. Plastic cups are undoubtedly a huge source of waste in a typical bar. She also noted that her crew is also working on finding a straw alternative, as well as making the change from regular disposable napkins to ones that are unbleached, recycled, and compostable.
This will undeniably impact our community and the environment is a positive way. It is refreshing to see local businesses continuing to do their part to benefit the world and cities we live in.
As the sign says, it's easier if everyone pitches in. Do your part - bring cups back up to counters for refill or opt out of using a straw. Small changes can make a big impact!