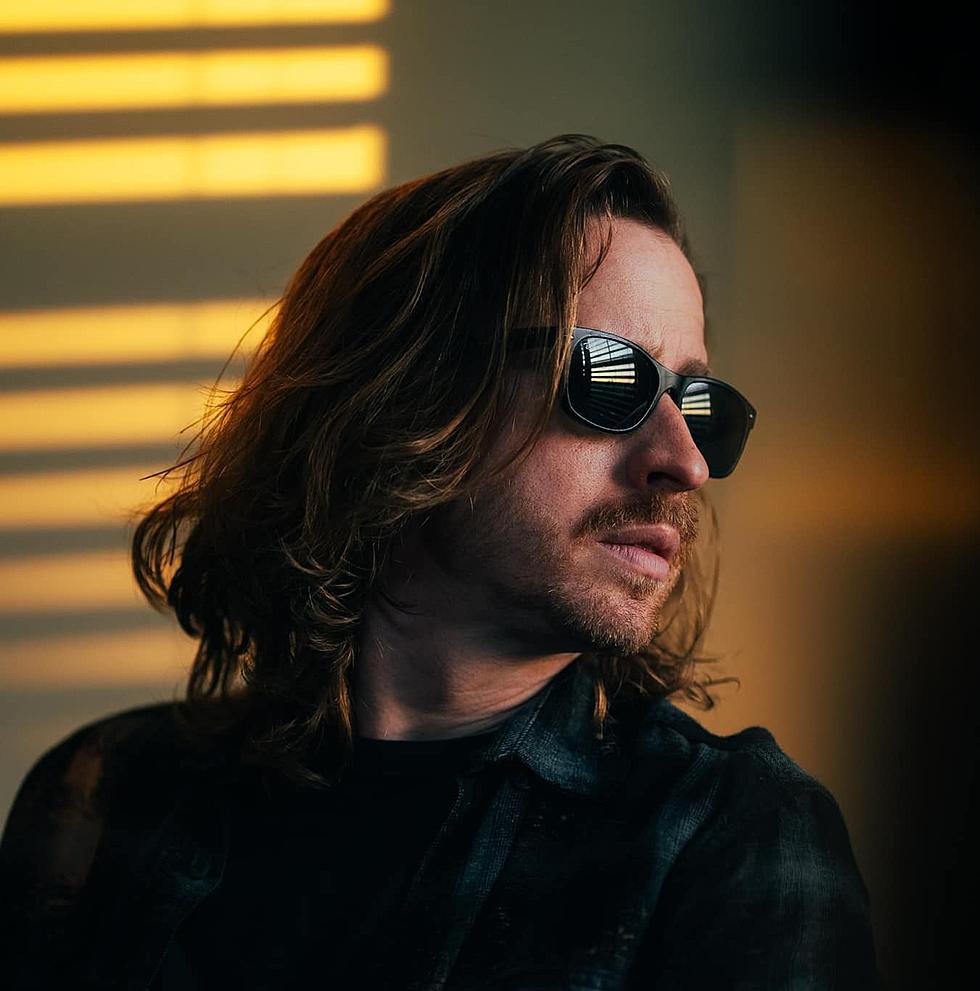 KY Singer-Songwriter Signs Nashville Record Deal with Timbaland
Colt Graves
"I am scared. To be honest with you, I'm really scared."
Sure, Owensboro, KY singer-songwriter Colt Graves is a bundle of nervous energy these days, but who wouldn't be?  In his estimation (and it's certainly true), everything he's known for the last eight years has been turned upside down.  But, it's been turned upside down in the best, most unimaginable way ever. He just signed a massive record deal.
Earlier today, Colt shared a Facebook post with his friends and family that spilled the beans on some big news he's had brewing for a while. He just signed a record deal with Timbaland.
Yes! That Timbaland.
Colt's journey to this moment started years ago, but he really ignited interest when he threw the jumper cables on his music with the release of his first country solo song- "Lonesome Roads."
As good as that song is, the video for it (and Colt's acting chops) put him on another level. That video showed the range of Colt's talents and marketability.
About a month ago, he released "Dirt on Me", a song which made existing fans and a legion of brand new ones take even more notice. People were streaming the crap out of that song. It was an instant online hit.
Now, all of his hard work, all of his dedication are paying of.  Colt shared, "I knew in order to make this dream come true, I had to commit to this and put in more work than I ever had before."  And while he admits there has been a lot of sacrifice personally, he knows his family has sacrificed even more. But, as he explains, "We are now starting to reap the rewards of those sacrifices."
When he mentions that his life is being completely turned upside down, he's not exaggerating. Colt has resigned from his job at Don Moore Automotive after spending eight years with the company. He's staying with the group through the end of July. Simply put, he knows they need him and wants to pay back the dedication they've shown to him.
Then, he's setting his sites squarely, intently on Nashville, Tennessee. Colt and I chatted today and I was making jokes about the "tour bus" he brought to PorchFest earlier this year in Owensboro. The truth is- it's not a joke at all. Colt's talent has drawn the attention of some huge hit makers and music industry heavyweights and a real Colt Graves tour bus may soon be busting out of his garage.
While he plans, at least for now, to keep living in Owensboro, Colt may soon outgrow it. But there's no denying that his roots are here. He has spent years on these "Lonesome Roads" in western Kentucky not knowing they were about to lead to him right to the edge of fame. He's almost there. He can see it, feel it, touch it and sing it.
I personally can't wait to hear and see what's next.
The Best Country Singer From Every State
Some states, like Oklahoma and Texas, are loaded with famous country singers. Others, like Nevada and Maine, are still looking for a real breakthrough artist. See the best and most successful country music artist from all 50 states, starting with
Hank Williams
and Alabama.