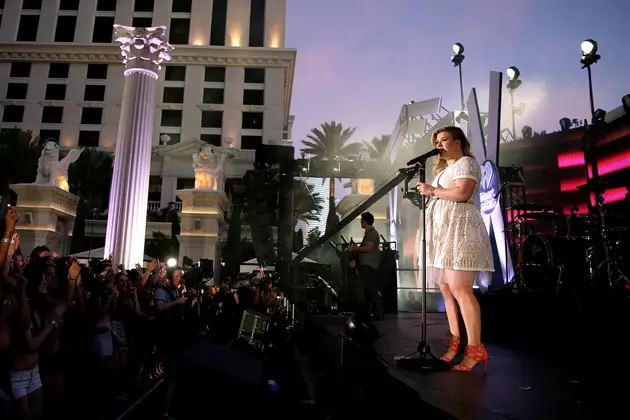 Kelly Clarkson Is First 'American Idol' Contestant to Earn 100 Billboard No. 1s
Isaac Brekken, Getty Images
The original American Idol, Kelly Clarkson, has become the first contestant from the TV singing competition to score 100 No. 1s on the Billboard charts.
This milestone means that Clarkson has placed a total of 100 chart-topping tunes on Billboard's national domestic music charts, current, recurrent and catalog.
The singer earned her very first No. 1 song on Oct. 5, 2002, when "A Moment Like This" shot from No. 52 to No. 1 on the Billboard Hot 100. The song's monstrous leap broke a 38-year-old record that the Beatles set in 1964, when "Can't Buy Me Love" jumped from No. 27 to No. 1. Clarkson broke that record again in 2009, when "My Life Would Suck Without You" went from No. 97 to No. 1.
"This is very memorable, me crying," Clarkson joked after she finished singing.
"Piece By Piece" is the title track of Clarkson's seventh studio album, which was released in February of 2014. The album is available for download on iTunes.
See Kelly Clarkson + More Country Stars' Yearbook Pictures
Unforgettable American Idol Auditions