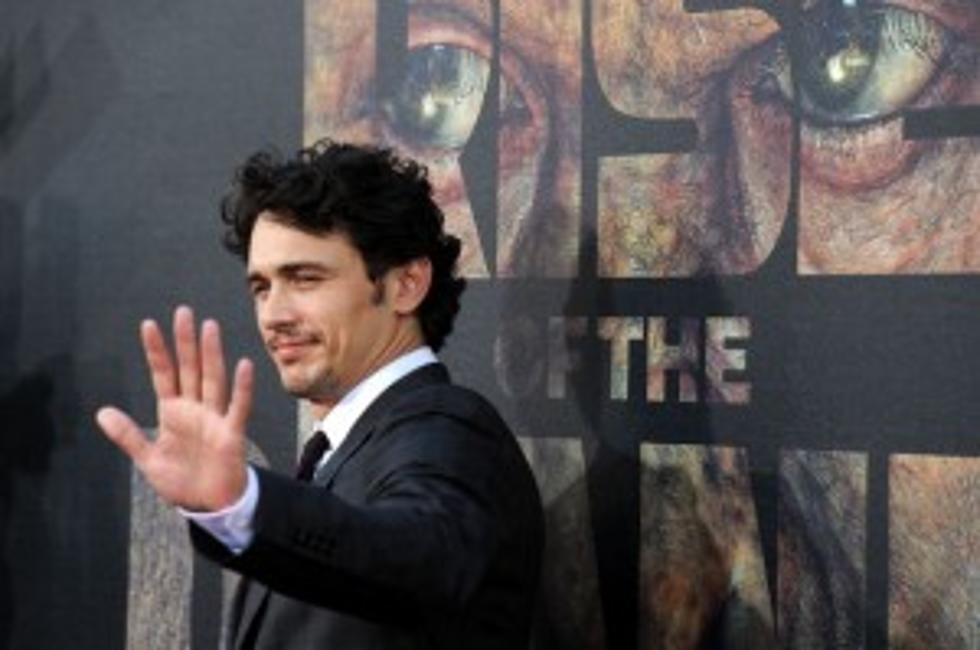 James Franco's Sex Tape Embarrassment [VIDEO]
Everyone has their skeleton's in the closet, even celebrities, including James Franco, currently starring in 'Rise of the Planet of Apes'.  During a segment promoting the film on last night's episode of 'Conan', it was revealed that Franco has a sex tape. James' said that when he was young he and his girlfriend decided to tape themselves in the most intimate of situations.He then said
I watched it back and then said yeah, let's never watch that again.
Check out the complete interview below.
After all of this talk on the show, Franco is obviously unafraid to tackle a role involving the adult film industry, he's rumored to be starring along side Olivia Wilde in the upcoming movie Lovelace, about Linda Lovelace, who is abused and used in the porn industry due to her husband, before taking control of her life. It sounds like this might be the movie he will enjoy doing the most.
If you haven't had a chance to see Rise of the Planet of the Apes, check out the trailer below to help you decide if it will be on your "must-see" list.