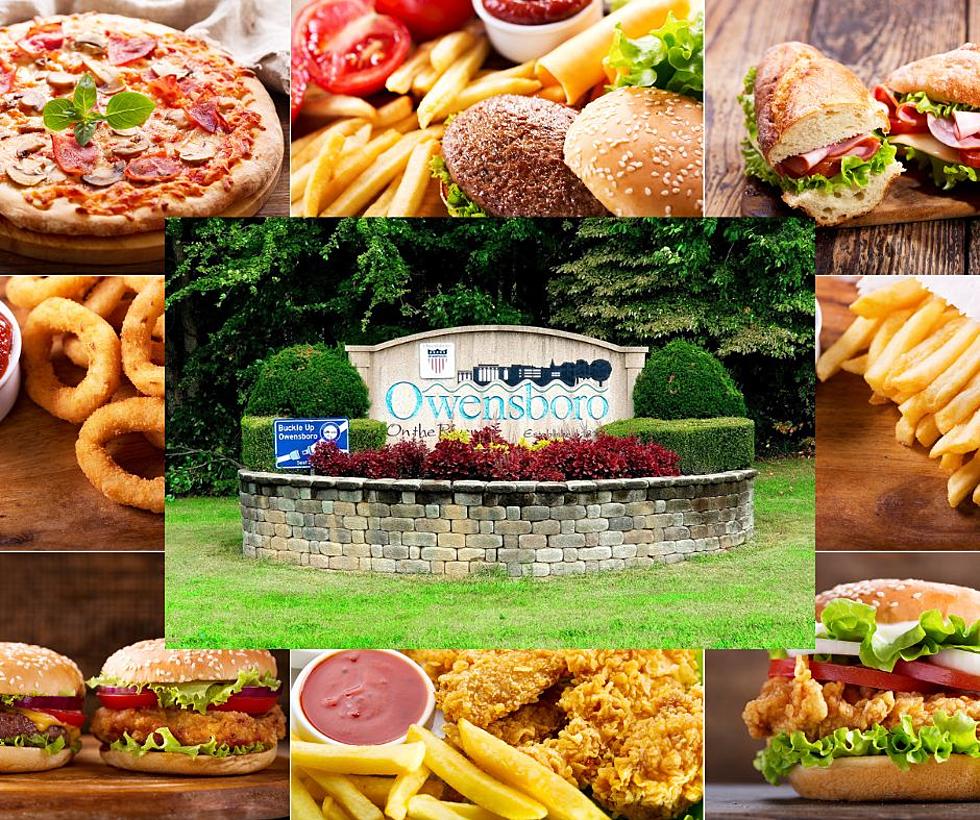 The Top Ten Fast Food Restaurants in Owensboro, KY
CANVA
It's National Fast Food Day and that's typically a pretty big day for hungry folk here in Owensboro, Kentucky. Believe it or not, in the late 80s. Owensboro once held the distinction of being home to the most fast food restaurants in relation to population size of any city in the United States. Yes! At one time, we were the Fast Food Capital of the World. While we don't necessarily lay claim to that title anymore, we certainly still have more than our fair share of fast food restaurants and we seem to be adding to our tally on a monthly basis.
To celebrate National Fast Food Day, we decided to share a local fast food list with you. Here are the Top Ten Fast Food Restaurants in Owensboro based on TripAdvisor reviews. And this is exciting. Two of the restaurants inside our Top 10 are locally-owned!
#10- Papa John's Pizza
#9- Dunkin' Donuts
#8- Culver's
#7- Wyndall's Wonder Whip
#6- Wendy's
#5- Hardee's
#4- Salsarita's Fresh Cantina
#3- MOD Pizza
#2- Chick-fil-A
#1- Big Dipper
I love that Wonder Whip and Big Dipper made the list. They are two of the longest-running restaurants in town and both remain popular, locally-owned favorites decades later.
Wonder Whip, which is located on the east side of the city, sits at 2434 East 4th Street. It's home to famous Wonderburger!
And Big Dipper serves customers on the west side of Owensboro. Situated at 2820 West Parrish Avenue, Big Dipper is THE most popular fast food restaurant in town.
LOOK: Highest-rated cheap eats in Evansville, according to Tripadvisor
Stacker
compiled a list of the highest rated cheap eats restaurants in Evansville from Tripadvisor.
Gallery Credit: Stacker
From coast to coast: The 20 best regional fast-food chains to try
From burgers to subs and even creamy milkshakes, these tasty fast-food chains, compiled by
Stacker
, are a must-try on your next road trip.
Gallery Credit: Kiersten Hickman