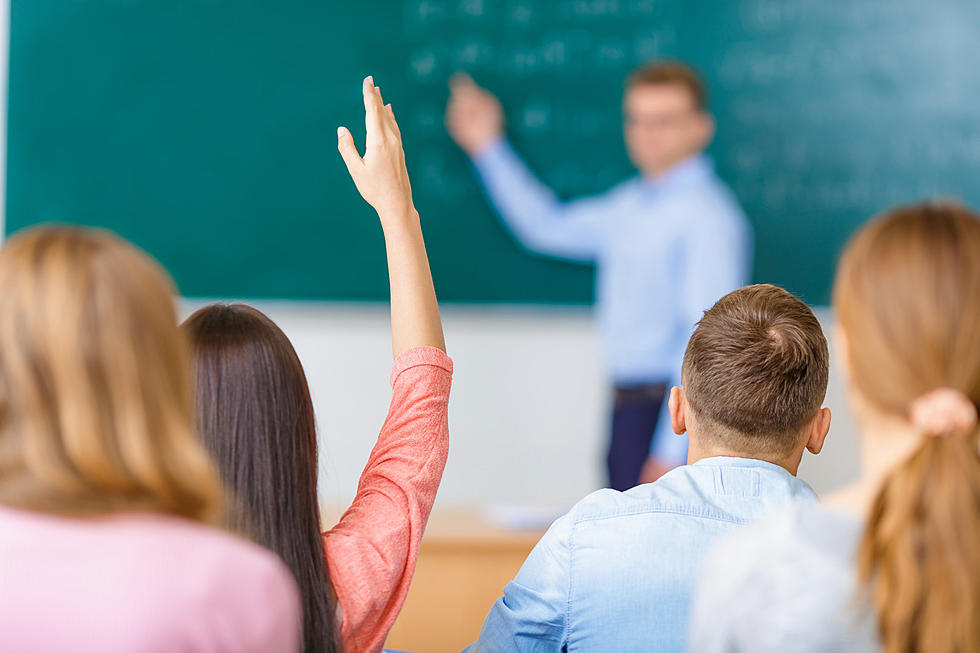 Some Indiana Schools Turning to Unlicensed Individuals to Fill Teaching Positions
yacobchuk
It takes a special individual to be a teacher. Someone who truly cares about their students and does everything they can to help them succeed not only in the classroom but beyond. Unfortunately, some Indiana schools are having difficulties filling certain open positions but thanks to a state law passed last year, they have the choice to fill them with someone who isn't a licensed teacher.
Full disclosure: My wife has been a teacher for 20 years. When she was first looking for a job, it wasn't uncommon for there to be far more applicants than positions to fill. However, over time, the number of applicants for open positions has declined considerably making it difficult for a school to find a quality candidate. A big part of the issue is pay. Like many industries, the pay rate has not regularly adjusted to the rising cost of living. While it varies by school district, Salary.com lists the average pay for an entry-level teacher in Indiana at $41,791. The lack of candidates has put some schools in a pinch, leading them to have no choice but to take advantage of what the state law allows.
Indiana Passes House Enrolled Act 1251
Passed in May of 2022, House Enrolled Act 1251 gave school districts the ability to hire adjunct teachers who fit the requirements of the position they need to fill without requiring them to go through the process of acquiring a teaching license. Much like an adjunct professor who teaches a college course one to two days a week, the ideal candidate is someone who has worked or currently works in the field they will be asked to teach. For example, let's say an Indiana High School offers an automotive mechanics class, but can't find someone with a teaching license that is qualified to teach the class. The law allows them to hire someone who has a background as a mechanic or engineer to fill the position.
The law does have a couple of stipulations to prevent districts from hiring some random person who may not be fully qualified. The candidate must have at least four years of relevant experience in the field they'll be teaching, be mentored by another teacher, and pass a background check.
According to Chalkbeat Indiana, many school systems were hesitant about taking advantage of the law after it went into effect on July 1st of last year. However, a few have taken advantage of it ahead of the 2023-2024 school year. Perry Township in Indianapolis used the law to hire an adjunct teacher for its Insurance Careers Pathway course, and the Center Grove school district took advantage of it by hiring an adjunct to teach Chinese.
Is it ideal? It's tough to tell. That will depend on how effective the adjuncts are. I imagine school districts would prefer to fill their open positions with licensed teachers, but with a lack of applicants, this does provide them the opportunity to continue offering certain specialized courses and should prevent them from having to combine classes and loading up one teacher with more students than they can handle.
[Sources: Chalkbeat Indiana / Salary.com / 2022 Indiana General Assembly / Fox 59]
See How School Cafeteria Meals Have Changed Over the Past 100 Years
Using government and news reports,
Stacker
has traced the history of cafeteria meals from their inception to the present day, with data from news and government reports. Read on to see how various legal acts, food trends, and budget cuts have changed what kids are getting on their trays.