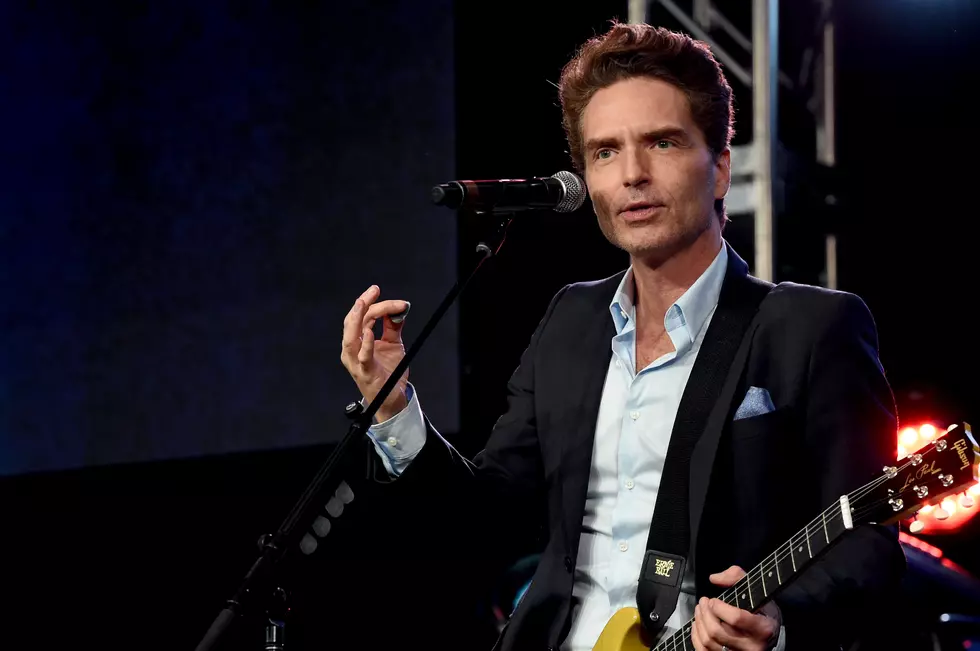 Is McDonald's Trolling Richard Marx in Endless Summer Nights Ad?
Rick Diamond
At one point in time, I could say that I was the number one Richard Marx fan in Princeton. He was basically my wallpaper, thanks to Cats Records - throwback. This poster on Ebay is just like one of the many that I had.
One time, my mom took me to make a recording of 'Endless Summer Nights' in Evansville at the Executive Inn. I'm not even sure how I was allowed at the karaoke night, since I was 12 or 13 years-old. Clearly, my obsession with music began early, and I also quickly realized that I should probably not sing publically.
So, when I heard 'Endless Summer Nights' in a McDonald's commercial over the weekend, it immediately caught my attention. First of all, Richard is not in the ad. It's two young ladies, sitting in their car eating Big Macs. They are so distracted by the beef patties, they don't notice the golden voice of THE Richard Marx. I'll let you watch it, and see if you think some shade is thrown his way.
Richard Marx
is a vegetarian, and doesn't even eat Big Macs. So, what is the deal here? Is McDonald's throwing shade at one of our favorite 80's songs, or is this just a way to capture the attention of our generation? I did some Twitter research, since RM is very active on that platform. He's mostly into political tweets, but I thought he might say something about this new ad.
Enter your number to get our free mobile app
CHECK OUT: 10 Bands from the 80s that Played Mesker Music Amphitheater