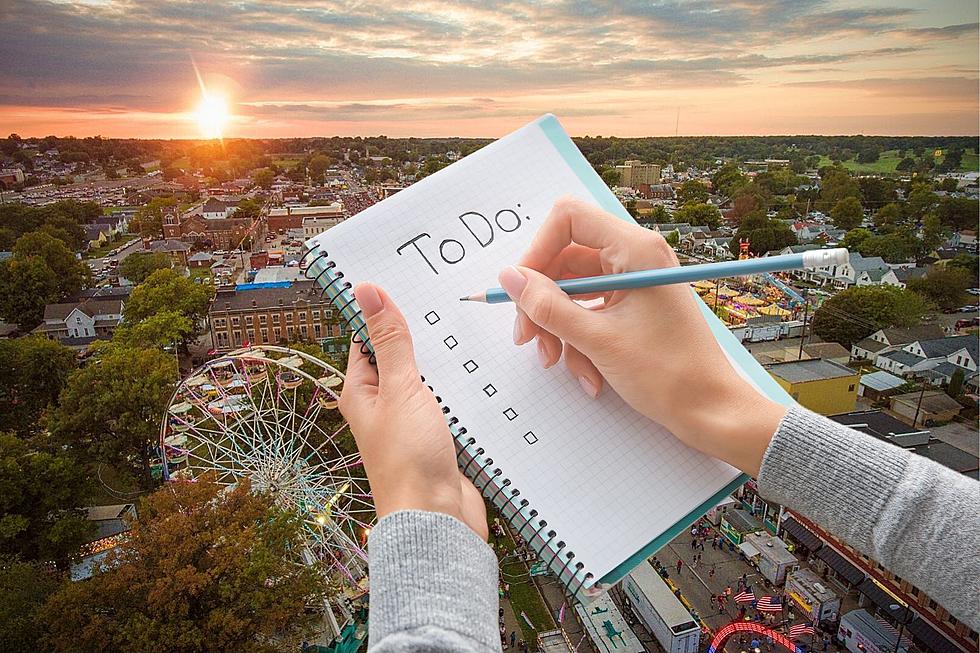 Popular Indiana Festival Listed as a Fall Bucket List Item by Award-Winning Travel Website
Alex Morgan Imaging / Canva
Another Summer is in the books and while that means outdoor activities like swimming, or any outdoor, water-related activity, really, is done for the year. But, just because the cooler temperatures of Fall are creeping their way back in, it doesn't mean all outdoor activities are done. The Fall season has plenty of fun things you and your family can do outdoors, including one popular Indiana street festival recently listed as a bucket list item by an award-winning travel website.
Annette White is a California-based author who has explored over 50 countries on six continents. Her book, Bucket List Adventures: 10 Incredible Journeys to Experience Before You Die chronicles her journey to overcoming a 20-year fight with severe anxiety to get out and experience what the world has to offer. For example, this street food tour she and her husband took in Saigon.
In addition to being an author, she is also the founder of the travel website, Bucket List Journey, which has been listed by numerous publications as one of the best travel blogs on the internet. Additionally, she's worked with notable travel companies such as Tripadvisor, Sandals Resorts, Chase, and Norwegian Airlines.
Recently, Annette put together a list of 60 Autumn Activities & Fun Things to Do to take advantage of the season. While some of them are typical Fall activities like visiting a pumpkin patch and trying to find your way through a corn maze, she also suggests attending a fall-themed festival and specifically mentions one that has happened annually in southern Indiana for over 100 years.
West Side Nut Club Fall Festival Listed as Fall Bucket List Item by Award-Winning Travel Blogger
If you don't live in southern Indiana, the annual Fall Festival in Evansville is a weeklong event that has taken place on Franklin Street on the City's west side during the first full week of October every year since 1921. It's organized by the West Side Nut Club, a non-profit group that distributes the proceeds from the festival and other fundraising events it hosts during the year to local schools and other non-profits, as well as using it to fund community projects it creates. For those of us who live here, like myself, at least one trip to the festival during the week is a requirement.
This year's event will run from Monday, October 2nd through Saturday, October 6th, and will draw tens of thousands of people each day to enjoy a wide variety of food items created and made by local non-profit organizations, youth sports leagues, youth groups, churches, and more. While many of the booths serve the standard festival or carnival fare such as corndogs, caramel apples, and funnel cakes, many will create unique dishes you can only get during festival week. For example, gator burgers, deep-fried peanut butter and jelly sandwiches, and deep-fried chocolate chip cookie dough, just to name a few. The food has become such a star of the event, that the release of the full list of food options that will be available during the week (a.k.a. the Munchie Map) has become a highly anticipated moment itself.
In addition to the food, the festival also offers daily live entertainment, a pet parade, carnival rides, and games. Back in 2019, a half-pot drawing was introduced whose jackpot has climbed past $1 million every year with last year's being the best yet, climbing just over the $1.6 million mark with the winner taking home over $800,000.
If Annette's recommendation isn't enough to get you to come to Evansville to experience it for yourself, maybe the fact it was recently named the best Autumn Festival in the Country by USA Today will be enough for you.
Obviously, I'm going to be a little biased because I was born, raised, and still live in the Evansville area, and have been attending the festival every year for as long as I remember, but it really is worth checking out if you've never been. Believe me, one trip and you'll be making plans to come back every year.
[Source: Bucket List Journey / West Side Nut Club on Facebook]
Evansville's Fall Festival Survival Guide
We've put together a guide to help you enjoy (and survive!) Evansville's annual West Side Nut Club Fall Festival on Franklin Street - the 2nd Largest Street Festival in the Country!
West Side Nut Club Fall Festival Pics 2022
Every October the West Side Nut Club organizes and sponsors a mammoth Fall Festival. This is a week-long gala on the west side along Franklin Street with free entertainment, carnival attractions, over 137 food booths, amateur talent competitions and on the last day, a huge parade. This event attracts over 200,000 people to the West Side & is considered to be one of the largest street festivals in the United States.
See How the West Side Nut Club Cleans Up After the Fall Festival
Nearly every one of the 300 active Club members jumps into action early Sunday morning to start tearing down and clean up the mess left behind by the thousands of attendees over the course of the six-day event. But, it's far more than just picking up trash.