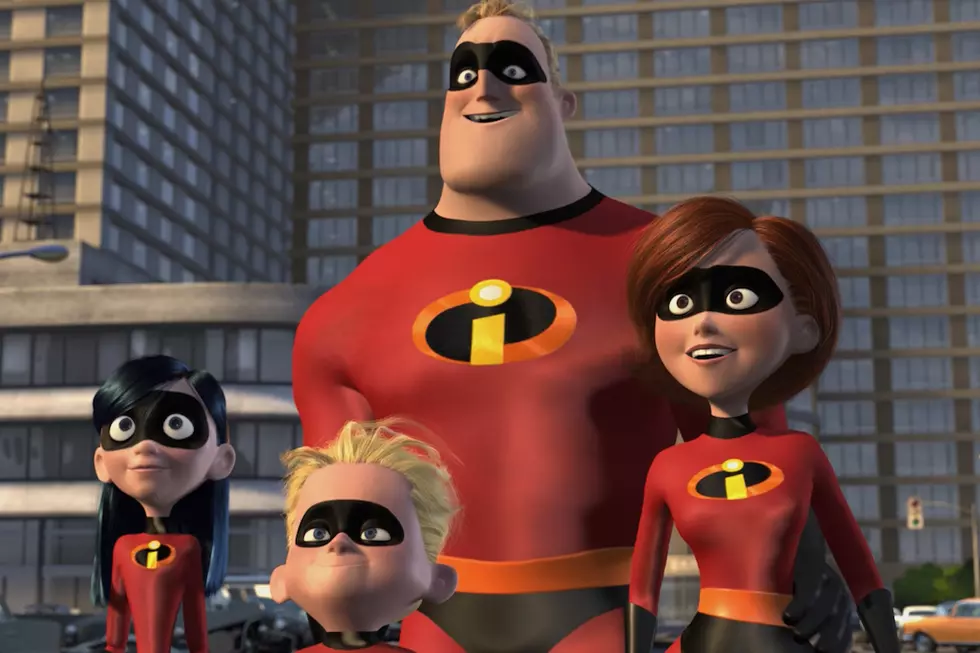 Pixar Is Swapping Release Dates for 'Incredibles 2' and 'Toy Story 4'
Pixar
Today brings some bad news for Toy Story fans, but good news for The Incredibles fans.
According to The Hollywood Reporter, Pixar has switched the releases of The Incredibles 2 and Toy Story 4. The Incredibles sequel has been bumped up a year to June 15, 2018, while the fourth Toy Story will now be the final Pixar sequel on the studio's release schedule, opening on June 21, 2019. According to the site, the change was due to an accelerated production schedule for The Incredibles 2.
This news also marks the second time Toy Story 4's release date has been moved. The movie was initially expected to open in the summer of 2017. The best case scenario for the news means things are ahead of schedule for Brad Bird's sequel to his 2004 superhero movie. The worst case? Things aren't looking great for the latest adventures of Woody and Buzz.
Not much is known about The Incredibles 2 and we've so far only seen the first poster from the movie, which debuted at D23 last summer. As far as Toy Story 4, we know the movie will reportedly center on a love story between Woody (Tom Hanks) and and Bo Peep (Annie Potts), and also feature the return of Tim Allen voicing Buzz and the addition of Patricia Arquette as a hippie mom. The film will be written by Rashida Jones and her creative partner Will McCormack. Pixar's Cars 3 is still expected to hit theaters on June 26, 2017. So just make sure you don't go on any June vacations for the next three years.
Check out a gallery of cool Pixar Easter eggs: