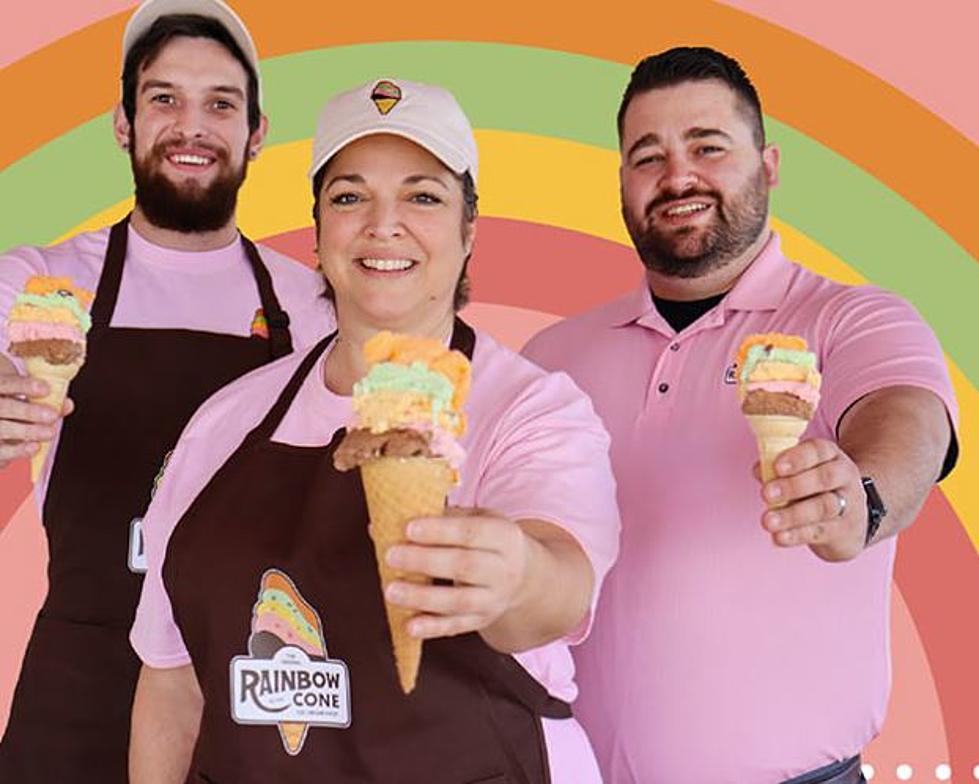 Illinois' Most Iconic Ice Cream Shop is Expanding to New Locations
Rainbowcone.com
Summer is "unofficially" here and if you are looking to try the most iconic ice cream cone in all of Illinois then you are in luck because a new location has just opened up and now the legendary cone can be found in three different places!
According to NBC Chicago, the Original Rainbow Cone has just opened their third stand-alone location! This new location is in a suburb of Chicago known as Orland Park and is the news of the locations for the Original Rainbow Cone, which has its original location in Chicago's Beverly neighborhood.
If you don't know what the Rainbow Cone is, according to The Original Rainbow Cone website, they say...
"When Joe and his wife, Katherine, opened the first Rainbow Cone in 1926, their signature cone featured five delicious flavors. Chocolate, Strawberry, Palmer House, Pistachio, and Orange Sherbet were sliced (not scooped) into one smile-sparking cone. Little did Joe know, his creative combination of flavors would become a Chicago staple for decades and decades to come."
For more information on the Original Rainbow Cone and where to get your hands on one click here!
I lived in Chicago for years and let me tell you, the rainbow cone deserves a lot more respect for being a staple Chicago food item. So much love is given to the Deep-Dish Pizza, the Italian Beef Sandwich, the Chicago Style Hot Dog, and of course, Garretts Popcorn, but the Rainbow Cone belongs in that category. The next time you are headed to the Windy City make sure you stop by Original Rainbow Cone and taste the history for yourself!
LOOK: Food and Personal Care Shortages We Could See In 2023
Learn about the 13 potential shortages that could impact stores in 2023, from produce and meat to snacks and beverages.