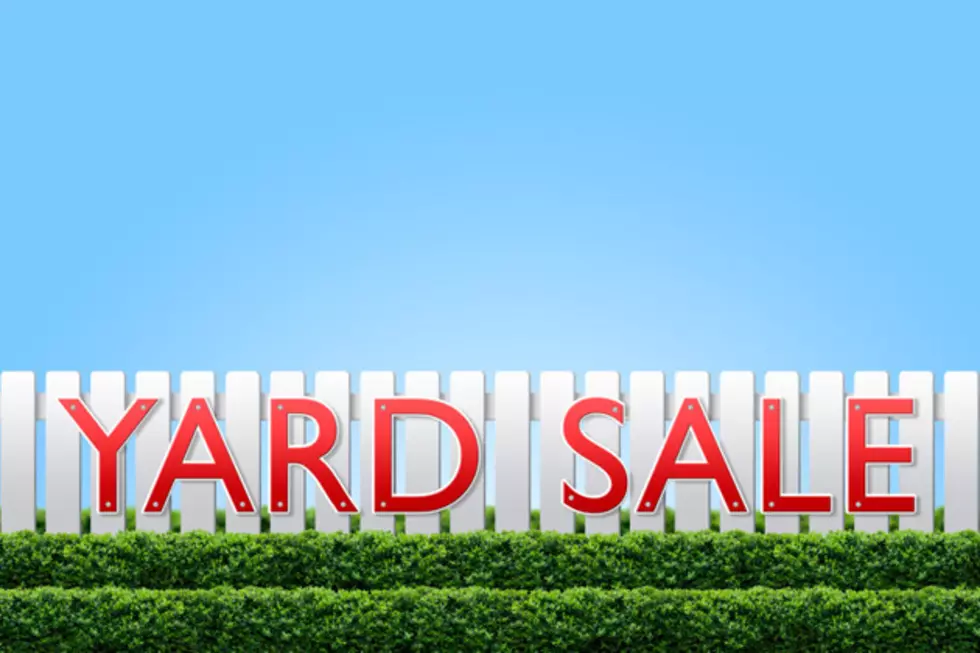 Huge Neighborhood Garage Sale Happening This Weekend in Owensboro [PHOTOS]
Johannes Kornelius, ThinkStock
This weekend is shaping up to be beautiful on Saturday.  The perfect weather for a neighborhood yard sale.  There just happens to be one in Owensboro.
WHERE
Timber Ridge Subdivision on Hwy 142 will host a huge sale with lots of families participating.
SALE INFORMATION
The sale will take place on both Friday and Saturday.  The bargain party will start at 7 a.m. on both days.  Please don't be that person that is creeping in yards at 5 a.m.  Just don't do it.
SHOP SAFELY
bring a mask just in case someone prefers you wear it
lock your doors when you shop.
carry a bottle of water and a towel since you will be in the heat
make sure your phone is completely charged
YARD SALE ADVICE
bring small bills
carry your own disposable bags
wear comfortable shoes
don't be afraid to ask for a bundle deal
These are just a few of the items to look for in the sale.  They will have a wide variety of household items, children's items, toys, clothing, and so much more.
If garage sales are your jam the Owensboro Messenger-Inquirer has a yard sale map and listings for you to find local yard sales throughout the Tri-State.  You head to their site and click on the address and it will give you a location for the sale.
While you're out at that end of town visit the Consumers' Mall and also T & T Vendor Mall.  They have hundreds of booths with great deals of all kinds.
FEED A FRIEND COMMUNITY THRIFT STORE HELPING THOSE IN NEED
Owensboro's Feed A Friend Community Meal and Thrift Store is located in downtown Owensboro and always looking for volunteers and folks wanting to give back to the community.