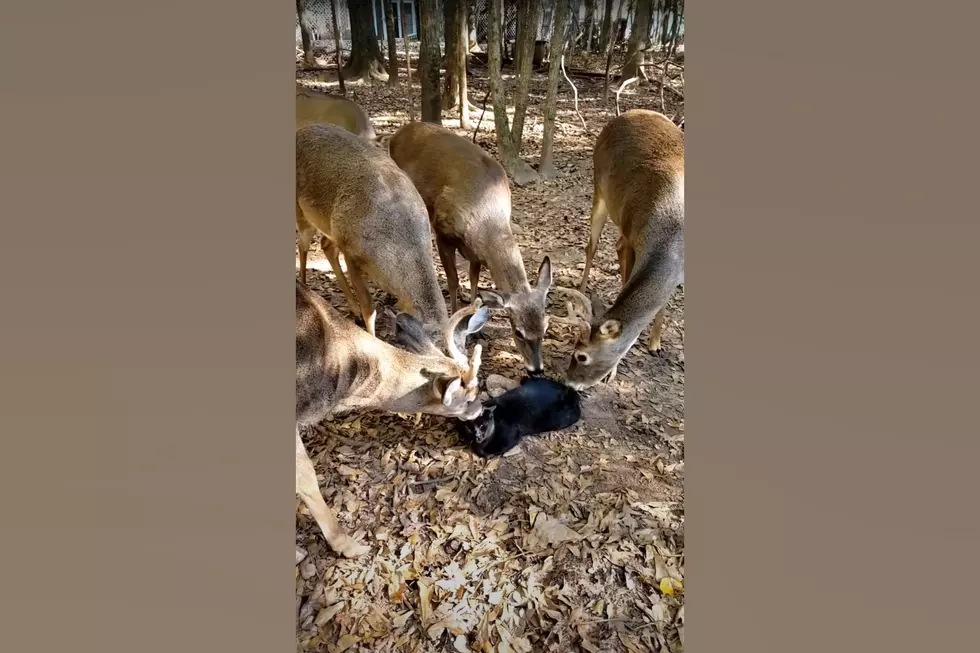 Here's the Science of Why These Illinois Deer are Licking a Cat
ViralHog via YouTube
There's been a wildlife mystery for the last year. Millions have watched Illinois deer licking a cat and can't figure out why. I know why and I believe I have the science to prove it.
Since this was first shared nearly a year ago, over 3 million people have watched this deer herd in Illinois licking a cat. Forgive me as I can't recall exactly where in Illinois, I just know that I had the Land of Lincoln in my memories associated with this. Before I answer the "why" question, here's the original video in all of its deer licking cat glory.
I recall that the breakthrough on why the deer find this cat so lick-worthy started with a comment on YouTube from a woman named Aubrey who said:
Cat dander is especially salty. Don't ask me how. That's why they love this. It's a natural salt lick for deer. My 3 cats love their deer herd that come through our yard each early morning.
She's not wrong, by the way. Cat World said that felines with dark coats tend to have more dandruff. That means this cat's dandruff has attracted the deer who love salt. Oh, deer.
The comments just keep getting funnier as a dude named Buzz nailed this from the cat's perspective:
Cats like. "This is it. They have realized I am king."
He's not wrong either. Felines believe it's a cat's world and the rest of us are just living in it. Gotta love nature.
This Missouri Tiny Barn is Guarded by Fluffy Chickens