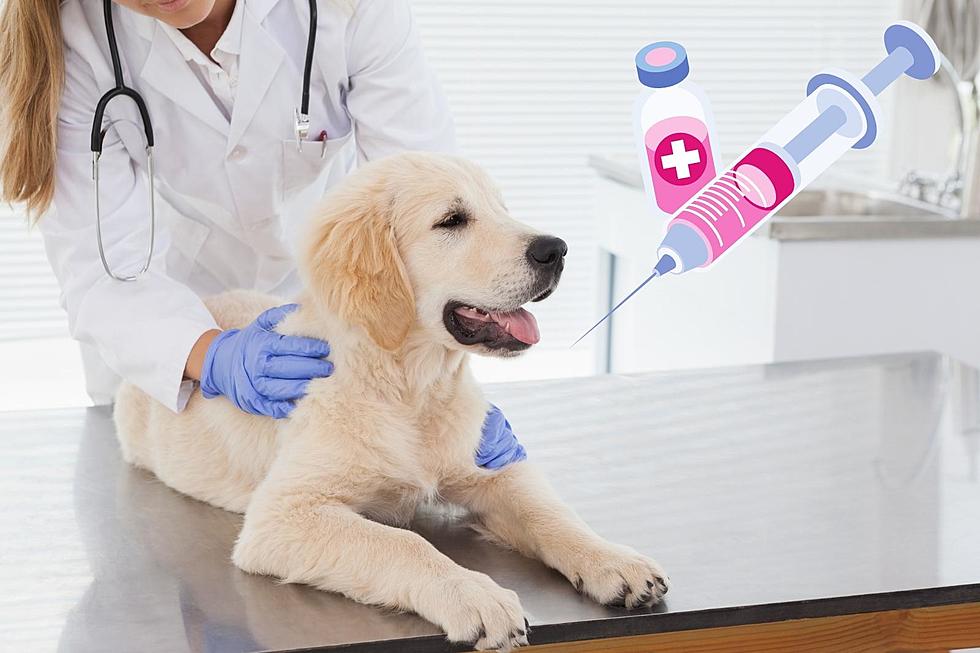 Here's How to Update Your Pet's Vaccines for a Low-Cost in Evansville
CANVA
Pet ownership is great, but it does come with responsibilities. When you commit to owning a pet, you're also committing to caring for that pet. some of the basic needs of pets include food, water, shelter, and keeping them up to date on their vaccines.
Vet Trips Are Pricey
I get it, everything seems to be going up in price these days, and vet trips can get really expensive, really fast. That's why the Vanderburgh Humane Society is doing its part to help make vaccines more affordable. They have two low-cost vaccine clinics coming up that you can take advantage of.
When are the low-cost clinics?
The Vanderburgh Humane Society has three low-cost clinics coming up this Spring.
April 23rd
May 7th
May 21st
Here's what the Vanderburgh Humane Society said about the upcoming clinics:
We offer standard cat and dog vaccinations, basic disease testing (FELV, FIV, Heartworm), flea prevention, heartworm prevention, and ID microchipping.

First come, first served via take a number system.

Please understand that we try to see as many clients as possible, but the demand is often greater than time allows.

Upcoming Saturday pet vaccine clinic dates:

April 23

May 7, May 21
Microchipping is Also Offered
If you aren't sure what microchipping your animal means, microchipping is a great way to make sure that if your pet were to get out, they can get back to you. It's a small chip that's implanted under the skin, and you upload your info onto it.  That way if your dog or cat were to get out and didn't have their collar on, someone can take them to any shelter or vet and have them scanned, and your information will be on them when they scan the chip.
5 Reasons to Adopt Your Next Dog