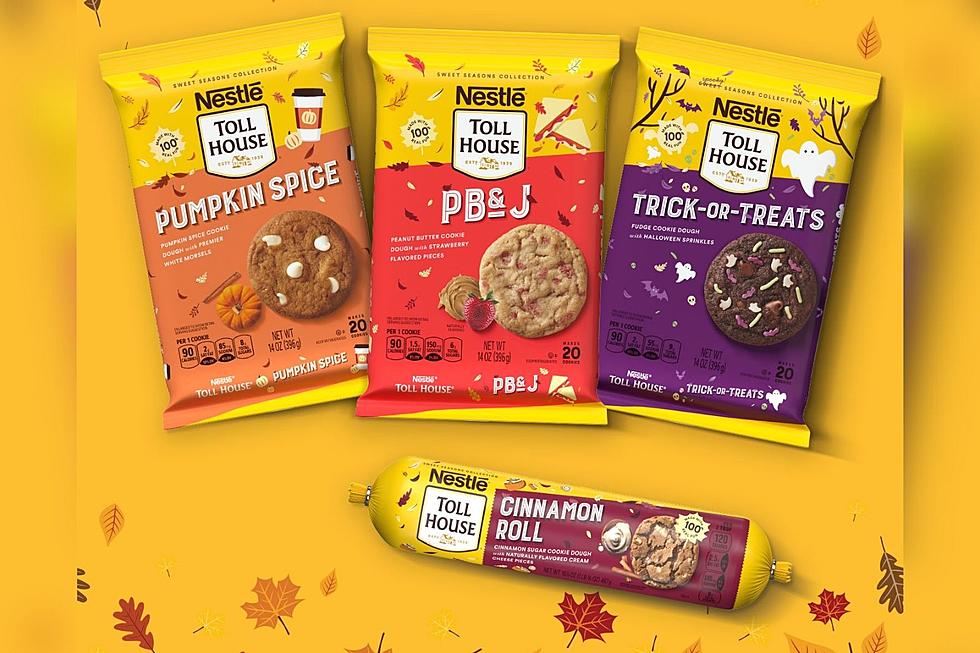 Here Are Some Yummy Fall Flavors That Do NOT Involve Pumpkin Spice
Facebook/Nestle Toll House
On the day I'm writing this (it's early August) the high temperature was in the lower 90's and the feel like temperature was in the upper 90's. It's freakin' hot! Fall is the farthest thing from my mind, yet I am bombarded with ads and information about pumpkin spice and other Fall-flavored products.
Full disclosure, I do NOT like pumpkin-flavored anything, not pumpkin pie, not pumpkin spice latte, none of that stuff. So why am I writing about a new pumpkin-flavored treat? Because I'm a professional, that's why. I can set aside my personal preferences for the good of my audience, and that's what I'm doing. Actually, I want to tell you about some yummy-sounding Fall flavors that do NOT involve pumpkin. Shocker!
Nestle' Toll House announced several new flavors for the Fall, and yes some of them are pumpkin spice - but there are a few more that aren't, and that's what I'm excited about. The cookie kings have four new cookie dough flavors coming out and one new flavor of chips/morsels to incorporate into your baking.
New Fall Cookie Dough Flavors From Nestle Toll House
Nestle Toll House Cinnamon Roll Cookie Dough: This sounds straight yummy! Cinnamon sugar cookie dough with pieces of cream cheese? Yes, please!
Nestle Toll House Pumpkin Spice Cookie Dough: Pretty self-explanatory, right?
Nestle Toll House Pumpkin Spice Latte Flavored Morsels & More: In this bag you'll find a mix of white morsels, mini coffee biscuits, and pumpkin spice-flavored pieces.
Nestle Toll House PB&J Cookie Dough: The cookie dough is peanut butter flavored and filled with pieces of strawberry-flavored goodness.
Nestle Toll House Trick or Treats Cookie Dough: For Halloween, you need a fudge cookie dough and some spooky sprinkles.
These new flavors should be hitting grocery store shelves sometime in August, which last time I checked was before Labor Day which is generally considered to be the end of summer. I'm just saying - would it kill you to release these flavors in September? It's just the principle for me.
[h/t: Thrillist.com]
Pumpkin Inspired Goodies for Fall
Recipe: Walt Disney's Grand Floridian GF Chocolate Chip Cookies
KEEP READING: 15 Snack Foods We Want to See Make a Comeback