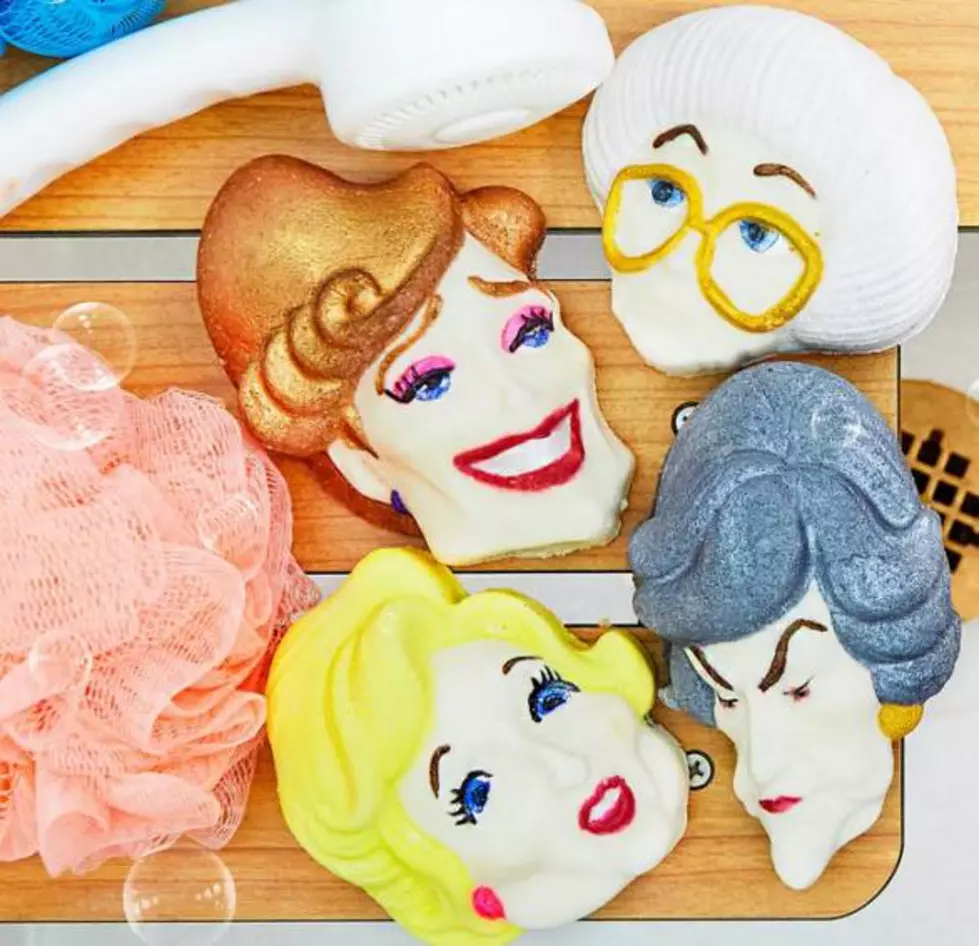 Did You Know You Can Take a Hilarious Bath With the Golden Girls?
Always Fits
The official start of the holiday shopping season is just a few weeks away, but I just stumbled across THE perfect Christmas gift idea for The Golden Girls fan in your life.  And, this is pretty telling of my personal Facebook algorithm. An advertisement for some hilarious Golden Girls-themed gifts was dropped into my Facebook feed.
Now, look. It's no secret, after thirty plus years, that I am still a huge fan of the show.  After all, I'm a guy who occasionally, for fun, breaks out into this.
If you've ever shopped around online for The Golden Girls-themed gift ideas, you know there are plenty of them. But this is a first for me.  Always Fits is selling an absolutely hilarious (yet potentially relaxing) line of Golden Girls bath bombs!
Here's the complete line:
DOROTHY
BLANCHE
ROSE
SOPHIA
I love this too! Here's AlwaysFits' product description:
Picture it. Sicily, 1912. You're getting ready to cozy up after a long day, but you want to add a little fun to your boring old bath. Cue The Golden Girls bath bombs!
Now, I'll be honest. The bath bombs aren't cheap. At all. As you can tell with the photo of the Sophia packaging above, each bath bomb is packaged individually and sold separately. The price? $14.95. The total price for the collection of four? $59.80 (plus tax and shipping).
If you'd like to order your Golden Girls bath bombs and/or check out some other fun gift ideas inspired by the show, CLICK HERE!  There are Christmas tree ornaments, Blanche on a Ranch candles, coloring books, a Golden Girls Mad Libs game and a full line of Golden Girls-inspired hot sauces. And, no, I'm not kidding.
Check it out!
GOLDEN GIRLS GIFTS COLLECTION