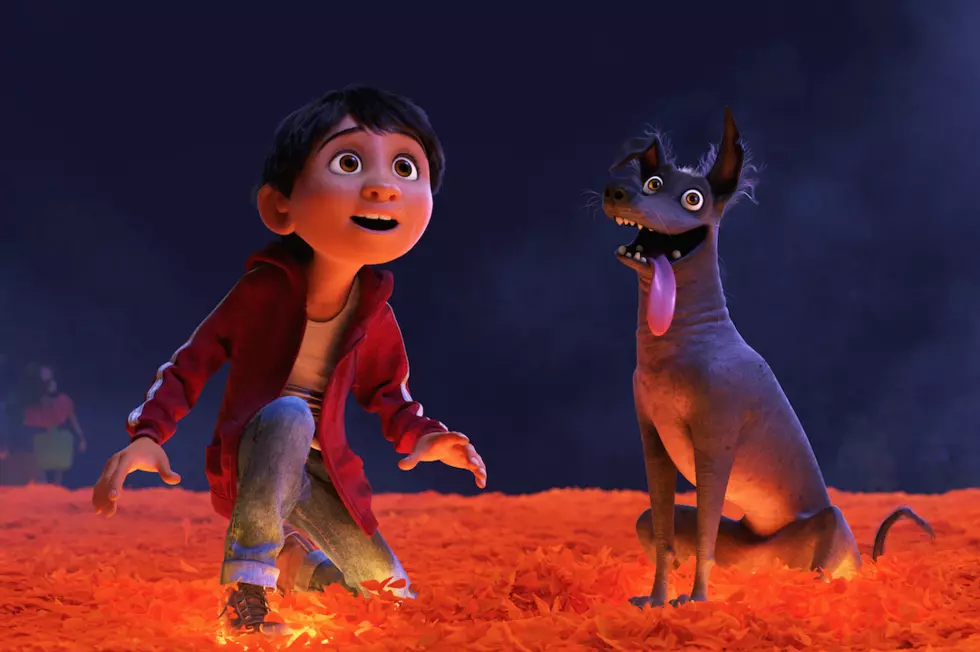 Gavin Watched Pixar's COCO and Now He Can't Stop Crying
Pixar
Over the weekend, COCO was added to Netflix which means those of us that missed it in theater's would finally be able to check it out. I had heard that COCO was an amazing movie but would hit you right in the feels. Hit is in understatement as it drove a truck into my feels and then backed over them.
First off, COCO is just as great as everyone said it was. It's Pixar storytelling at it's most fun and original. But man, it tackled a lot of deep stuff such as death, being forgotten after death, and going against what your parents want in order to be happy.
The story focuses on Miguel, a young boy who wants to be a musician but his family forbids it because his great-great-great grandma got left by a musician, causing her daughter Coco to be raised alone. Miguel ends up crossing over into the land of the dead during Day of the Dead celebrations in order to find who he thinks is his real great-great-great grandfather: a famous musician.
SPOILERS FROM HERE ON OUT: Said musician actually killed his real great-great-great grandfather and stole his songs, leaving his daughter to be raised alone and his memory to be reviled. And yeah, this kids movie actually says "YOU MURDERED HECTOR" and doesn't try to hide it. Like, yeah, Scar kills Mufasa but Simba doesn't go around using the M-word.
The end of the movie will leave you a weepy, puddle of feelings, as Miguel sings to his Mama Coco in order for her to remember her father. Here's actual footage of me watching the end of the movie:
Just when you think that is as emotional as it gets, nope, MAMA COCO DIES AND GETS REUNITED WITH HER FATHER AND OMG I CAN'T SEE BECAUSE THE TEARS ARE TOO THICK AND I WANT TO HUG SOMEONE.
If you've seen the movie, just try to keep a dry eye watching this:
Basically, what I'm saying is that you need to watch COCO on Netflix so you can experience this roller-coaster with me. Yeah, I may have just spoiled everything but you still owe it to yourself to check this film out. It's amazing and will remind you that you can still feel emotions.