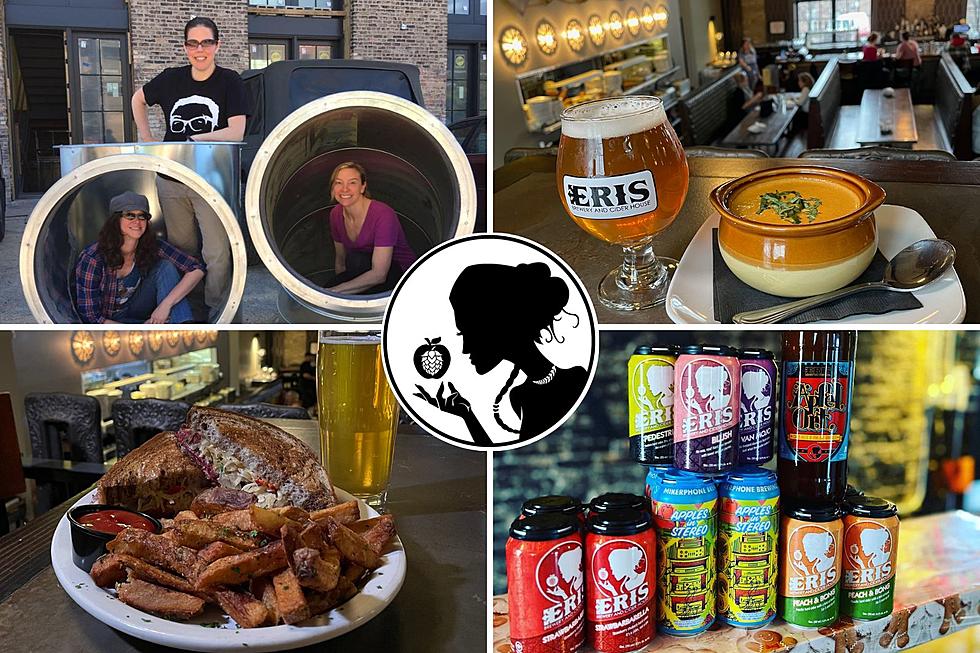 The First Woman-Owned Brewery in Illinois Has a Unique Secret to Success
Eris Brewery and Cider House via Facebook, Canva
If you like beer, there are a ton of awesome breweries throughout Illinois that you need to check out. If you want to try a brewery that is truly unique, then you need to put Eris Brewery and Cider House in Chicago on the top of your must-visit list.
What Makes Eris Brewery and Cider House So Special?
As a woman who enjoys beer and seeing awesome businesswomen succeeding in a field that is predominantly occupied by men, I already have a soft spot in my heart for Erris Brewery and Cider House. In case you haven't figured it out yet, here's why...ERIS Brewery is the ONLY brewery in Illinois that is owned and operated by women.
Eris Brewery and Cider House's Secret to Success
To fully understand what makes Eris Brewery and Cider House stand out from the hundreds of other breweries throughout Illinois and Chicago, all I needed to see was this in the "About Us" section of its website;
ERIS was inspired by the eponymous Greek goddess notorious for causing mayhem. As the story goes, Eris threw the golden apple of discord into a party that she wasn't invited to, thus creating a chaotic scene as every goddess in attendance scrambled for its beauty.

So how do we make an impression in a city of over 100 breweries? By throwing an apple into the party; we are making hard ciders, too.
Yup, they totally had me at "cider".
 According to ABC7 Chicago;
Eris is located in Old Irving Park and is constantly bustling with excitement. In addition to the brewery and cider house, Eris is also a restaurant with a full menu that caters to meat lovers, vegans, and vegetarians alike.
ABC7 Chicago also says that Eris breaks gender boundaries in every aspect of its business. Women are literally part of EVERY aspect of Eris' business. From finance to constructional needs and everything in between.  Can you think of a better reason to love and support this business? I sure can't!
You Cannot Visit Illinois Without Trying These 5 Iconic Foods
Welcome to Illinois. While you're here, we're going to make sure you eat well. Not just delicious food, but the most important foods our state offers.
Man Bundt Bakery: Small Illinois Bakery Creates Most Amazing Cakes You've Ever Seen
Every occasion that calls for cake, this is my 'go-to' spot. Sculpting the absolute coolest cakes around. A peanut-free facility, vegan-friendly and incredible.