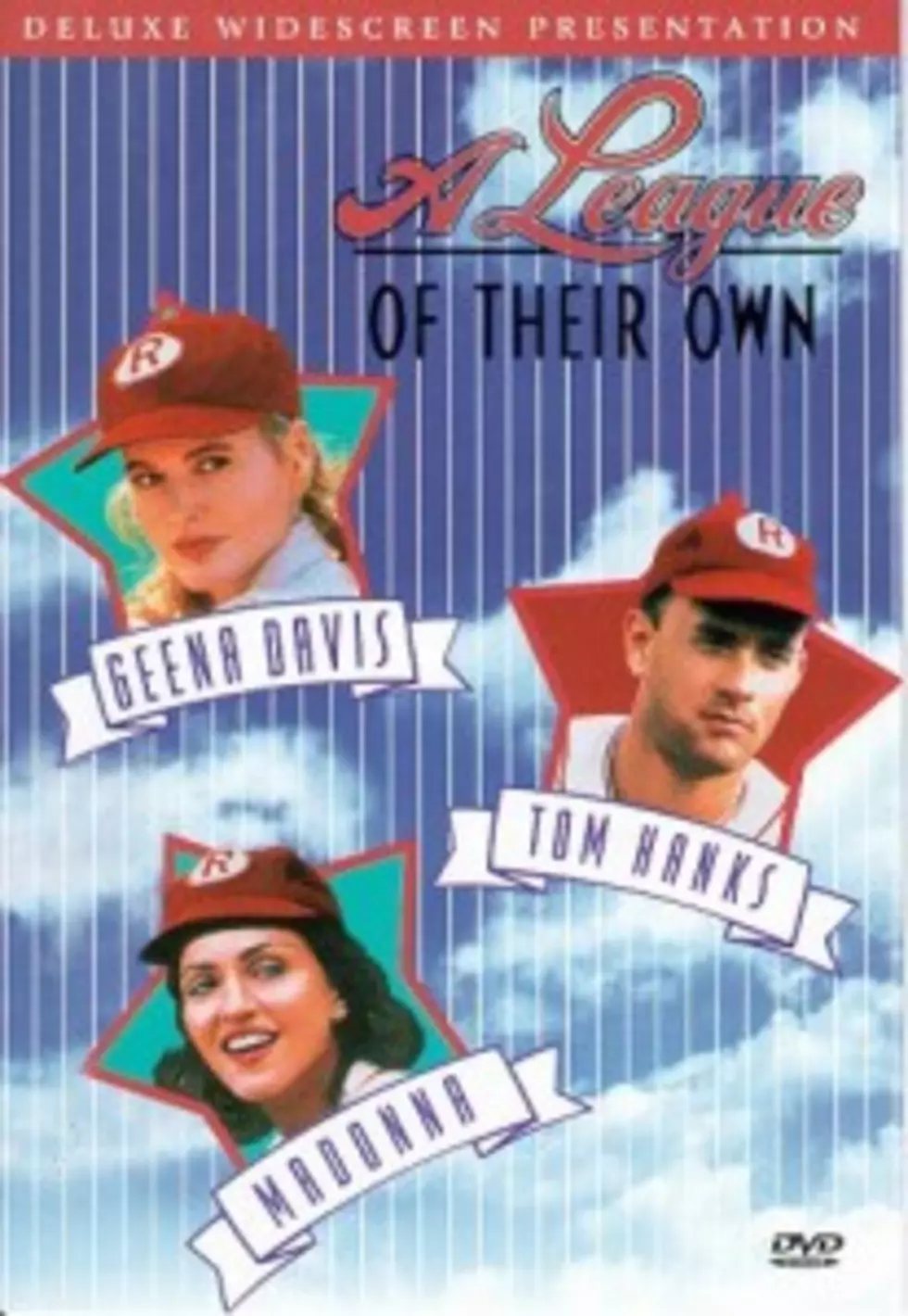 Evansville Otters Celebrate 'A League of Their Own' 20 Year Anniversary with Showing at Bosse Field
"There's no crying in baseball!" The American Film Institute lists it as the 54th greatest movie quote of all time. Over time, those five words have come to define the film, A League of Their Own. A film shot partially right here in Evansville at Bosse Field.
I assume you're familiar with the plot, but we know what happens when we assume don't we? I'll make it brief. Released in 1992, the plot revolves around an all women's baseball league formed during World War II and focuses on the Rockford peaches led by reluctant manager Jim Dugan played by Tom Hanks. The film also stars Geena Davis, Rosie O'Donnell, and Madonna. Much of the decor used in the film still remains at the ball park. Most notably, the "Support Racine Belle's" sign under the press box.
I was a sophomore at Mater Dei when filming took place and while I didn't go to Bosse Field when the call was put out for extras, a few girls in my class did. There's a picture of them posing with Madonna that made one of our yearbooks. At the time, Madonna was arguably the biggest of all the stars involved including Hanks as this was before Philadelphia and Forest Gump.
If you remember, the Material Girl ultimately left a bad taste in everyone's mouth after dogging Evansville in the press and supposedly stealing cable boxes or some such thing. I remember someone organizing a rally in the Roberts Stadium parking lot in which they lined everyone up in a way that spelled out Madonna's name with a "no smoking" ring through it. A picture was taken from what I assume was a helicopter and published the following day in the Courier and Press. I don't know if Madonna herself ever saw it.
To celebrate the 20th anniversary of the film's release, the Evansville Otters will be showing it at Bosse Field on Friday night starting at 8pm. General admission tickets are just five bucks with reserved seats just eight dollars.
In addition, a few surviving members of the now defunct All American Girls Professional Baseball League (AAGPBL) will be attendance including Erma Berman who played for the Racine Bells for two years. The Tri-State Antique Car Club will also have a few of the antique cars used in the film on display.
And just because it's so awesome, here's the infamous clip where Tom Hanks utters those famous words (WARNING! There is one use of the "s-word" during Hanks' tirade):