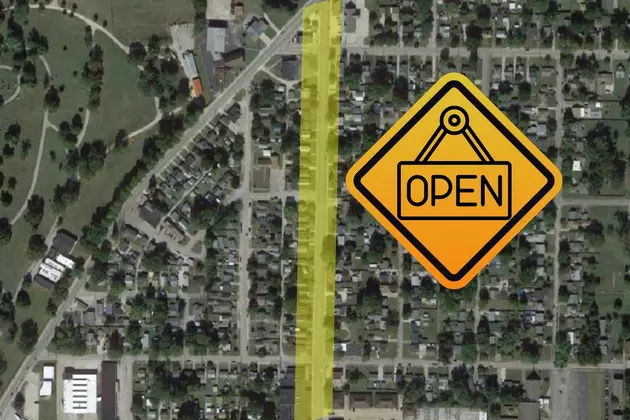 Evansville Emergency Management Agency Shares Update on House Explosion
Google Maps/Canva
On Wednesday, August 10, 2022, news broke of the explosion in the 1000 block of North Weinbach in Evansville. As the day moved on, photos and videos of the aftermath began to circulate.
The Wreckage
We later learned that three people were killed in the blast, fourteen families have been displaced from their homes, and dozens of homes were damaged. Of those, initial reports said eleven homes sustained enough damage to render them uninhabitable, according to Tristate Homepage.
Emergency Management Agency Issues Update
In the days since the explosion, the Evansville Emergency Management Agency, as well as numerous other agencies have been hard at work. The Emergency Management Agency has inspected 196 properties in the days since the August 10th explosion.
196 Properties - Seven Uninhabitable
Of those seven have received red flags, marking them unsafe to enter or occupy. Eleven received yellow inspection markers, denoting that access to the property can only take place with an escort as the safety of the property has been deemed "questionable." 63 properties received green inspection flags marking them as having no restrictions and the remaining 114 properties sustained no damage.
Weinbach Back Open
A portion of Weinbach Avenue has been closed due to the ongoing investigation and subsequent inspections, but the Evansville Emergency Management Agency reports that the road has now been reopened to traffic.
Security Remains
While the "Incident Command" has been sent on its way, the Emergency Management Agency does say that they plan to continue to hold a security detail on the scene to watch over the area of Weinbach Avenue that still has fencing around it.
[Source: Evansville/Vanderburgh County Emergency Management Agency via Facebook]
How to Set a Contact as an Emergency Bypass on Your iPhone
This safety feature will make sure you don't miss an important phone call by allowing this person to bypass your phone's silent setting. Basically if your phone is on silent, if this contact calls you it will ring so you absolutely don't miss their call.