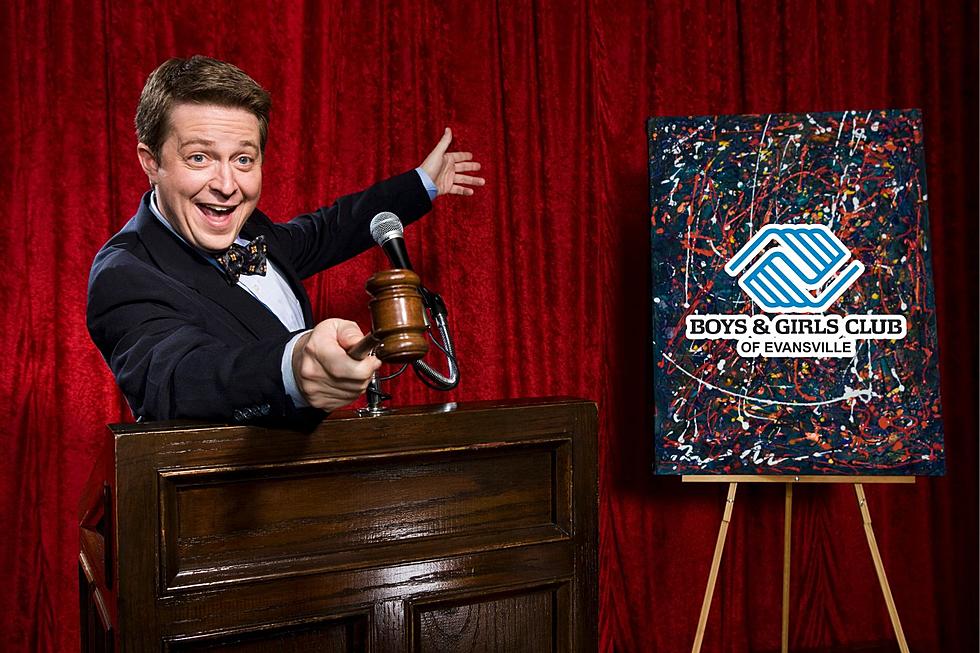 Evansville Sports Bar Hosting Live Art Auction Benefiting Boys & Girls Club on August 19th
Canva / Boys & Girls Club of Evansville
A few pieces of art hanging on your walls is a great way to add a little pizzazz to your home. It's even better when those pieces were created by local artists. And, what's even better than that is when proceeds from those pieces benefit a great cause like the Boys & Girls Club of Evansville.
2nd Annual Doc's Sports Bar Art Auction
For the second year in a row, Doc's Sports Bar at 1305 Stringtown Road on Evansville's north side will host the auction. This year's auction will feature close to 30 canvas, digital, and framed paintings from local artists; Steve Strait, Kyle Darnell, and Chris Passage. Each piece will feature famous real athletes such as Indiana's own Don Mattingly and Larry Bird, as well as fictional athletes such as Sylvester Stallone as Rocky Balboa. For the professional wrestling aficionado, there will also be pieces featuring Andre the Giant and Stone Cold Steve Austin. Any of which would make a great addition to a man cave or as a gift for the sports fan in your life.
The event begins at 7:00 PM debit or credit cards will be accepted however, you are encouraged to pay in cash to make the transaction process smoother. 50% of the money raised during the auction will go to the artists themselves while the remaining 50% will be donated to the Boys & Girls Club. According to Director of Development & Marketing for the Boys & Girls Club, Shanna Groeniger, last year's auction raised $2,000 for the Club.
[Source: Boys & Girls Club of Evansville on Facebook]
See Photos of 100 Year Old Queen Anne House in Evansville
This gorgeous Queen Anne-style home is up for auction in Evansville, and it is absolutely stunning! You can see the listing at
ERAFirst.com