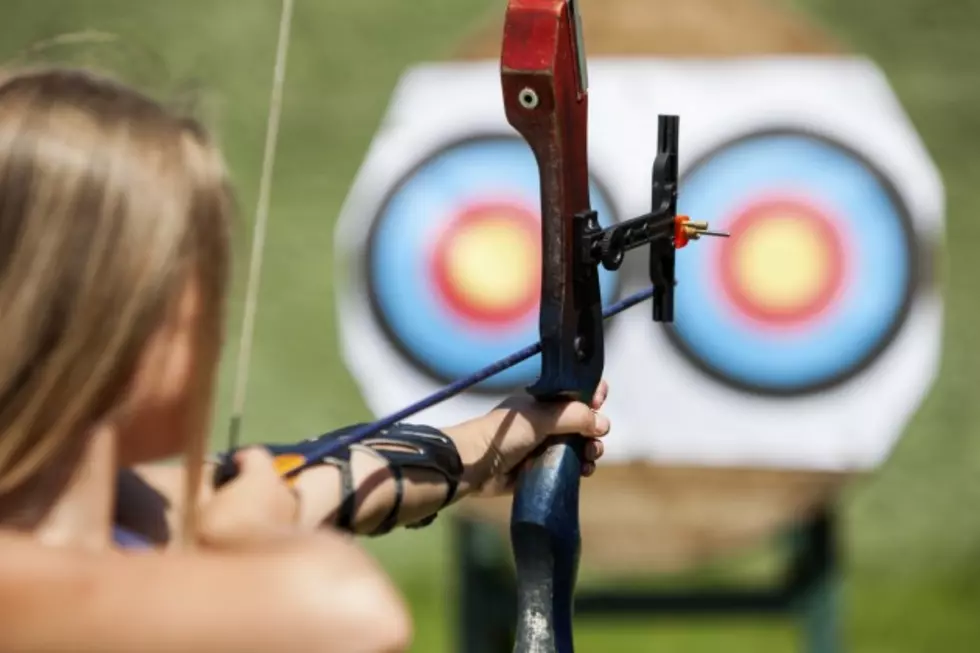 Evansville Archery Academy Teaches Discipline, Focus and Builds Confidence – Open to All Area Youth
iconarts
Want to get your kids outdoors and teach them a new skill? Then you should check out the Evansville Archery Academy. They specialize in teaching youth ages 8-18, and they offer a year-around archery "academy" that shoots out at the Vanderburgh Co. 4H Center.
Their classes are on Tuesday and Thursday evenings from 5:30-7pm. According to Coach Joe, "You can 'come as you are,' because we supply everything needed. We shoot indoors and out, and even take 'field trips' to surrounding 3-D archery tournaments. We believe archery to be a great family sport, and encourage family participation. We believe our $15 per person per evening fee is very reasonable compared to other activities for youth. We have a great coaching staff, and we have a lot of fun! Archery is safe, builds confidence, helps develop greater ability to focus, and teaches discipline. No pre-registration is required to join us."
Award-winning head archery coach Joe Lagenour is nationally-certified by the National Archery in the Schools Program (NASP®), and his program is tailored towards giving individual instruction to kids in the following age groups: (grades 4-5, 6-8, 9-12) as well as varying ability levels. To learn more about the Evansville Archery Academy, visit http://evansvillearchery.com/ or find them on Facebook at Evansville Archery.
LIKE THIS BLOG POST?
Sportsmen, mark your calendars! The 1st Annual Evansville Outdoor Expo is set for Saturday, July 19th & Sunday, July 20th, 2014 at the Old National Events Plaza – The Centre! The event will feature exhibitors, demonstrations, giveaways, special guest appearances and a show by the high-flying Fetch-N-Fish team! You don't want to miss a minute of the action at the 2014 Evansville Outdoor Expo!
If your business would like to have a booth, please fill out this fill out
this vendor form
and we will get in touch with you shortly!
Read More: Outdoor Expo Evansville