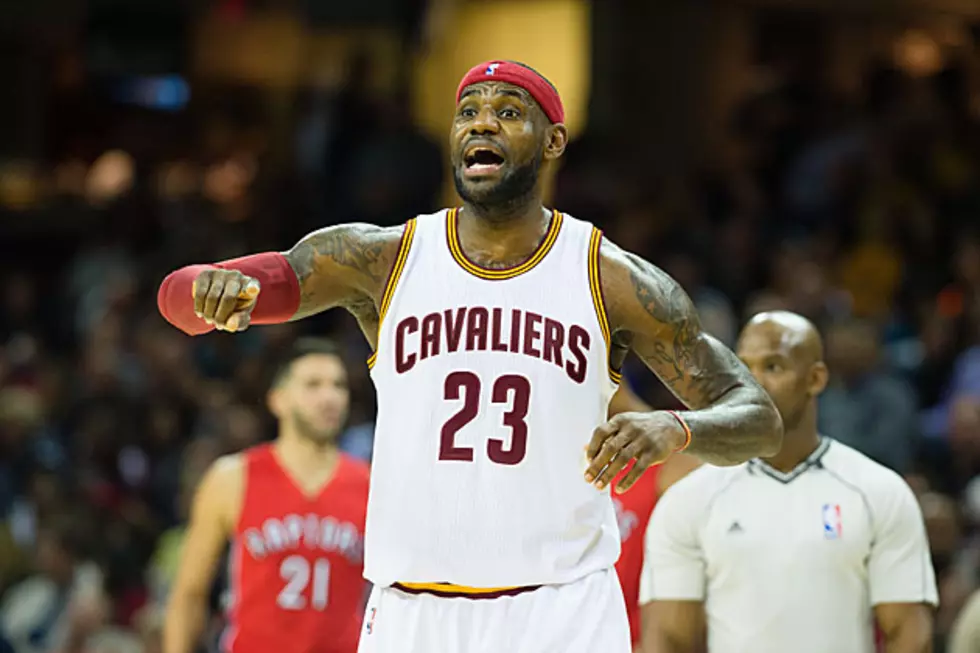 Dwayne Wade calls out LeBron James for being "Cheap"
Getty Images
In a recent interview, basketball superstar Dwayne Wade called LeBron James the "cheapest basketball player of all time".
Wade said even though James is worth a reported $480 MILLION DOLLARS, he still uses the free version of the Pandora music app. Yes, the one with commercials.
Enter your number to get our free mobile app
For the record, I listen to Pandora but am able to afford the premium version even though I make nowhere near $480 million. Just sayin'.
Dwayne Wade went on to further call out his buddy, saying he avoids using his phone without WiFi to avoid roaming and data charges. And, LeBron won't buy apps for his phone but instead opts for free downloads.
However, LeBron is still far from the cheapest celeb out there. A recent list revealed the most penny-pinching celebrities - including Michael Jordan, Usher, and Paul McCartney.