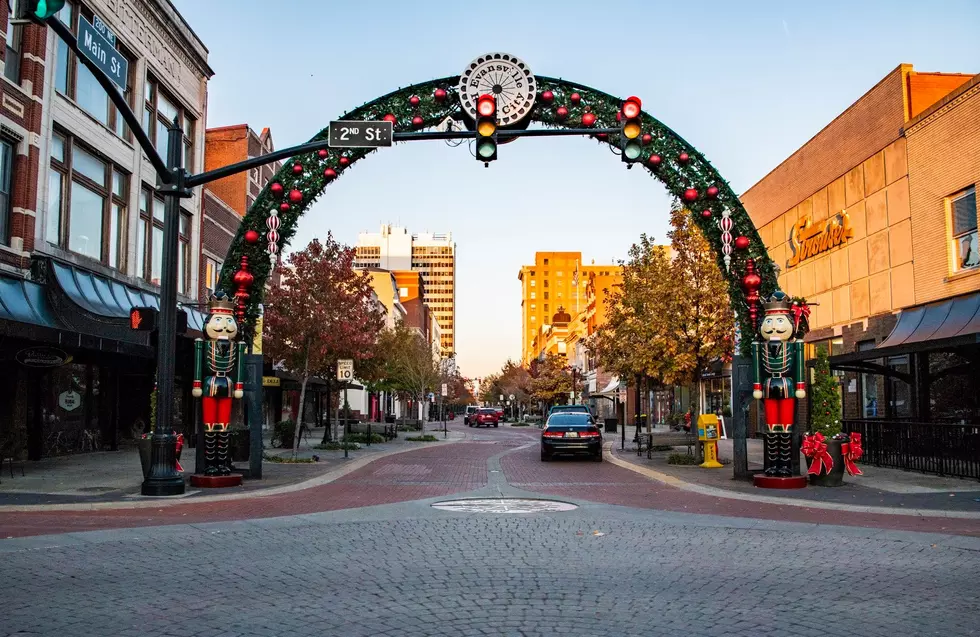 Downtown Evansville Welcomes the Holiday Season with Exciting Open House Event
DOWNTOWN EVANSVILLE EID CHRISTMAS ARCH
Say Hello to the Holiday Season
We have turned the calendar over, and now it's time to switch into holiday mode. Our friends with the Downtown Evansville Economic Improvement District are preparing the elves and Rudolph for a busy Holiday Open House.
All-New Photo Backdrops
Special Spots to Create Family Photo Memories
 Holiday Open House Unboxing
In the past year, eleven new businesses have opened in Downtown Evansville. That is very exciting to hear, and it's exciting to watch some of the shops get ready for a busy shopping season.
Holiday Open House
Santa's Mailbox will be Ready by Noon Saturday, November 5, 2022
There is a very special way to make sure that your letters get to Santa in Santa Claus, Indiana, and to actually get a letter back from Santa. Our friends in Downtown Evansville have a magical mailbox that is only for letters to Santa.
Santa's elves in Santa Claus, IN will respond to each letter by Christmas
Help your kiddos write their letter, make sure you check it twice! Be sure to include your return address so that Santa can send a letter to you. You don't even need to use a postage stamp for this magical mailbox.
You can find the special mailbox in Downtown Evansville at 3rd Street and Main Street. While you are downtown, you should check out some of the awesome local shops and restaurants.
The Santa Claus Land of Lights in America's Christmas Hometown Santa Claus, IN
The MY 105.3 team of elves is pretty excited to be the official station for the 2022
Santa Claus Land of Lights
event. Here are some holly jolly tidbits about the family Christmas light adventure.
Evansville Raptor Con 2022 Celebrity Guests and Ticket Info
Calling all Geeks, Cosplayers, and Collectors - Mark your calendar for Saturday, December 10, and Sunday, December 11, for Evansville Raptor Con 2022.
National Guard Armory 3300 E. Division Street, Evansville, Indiana 47712
Get Tickets HERE