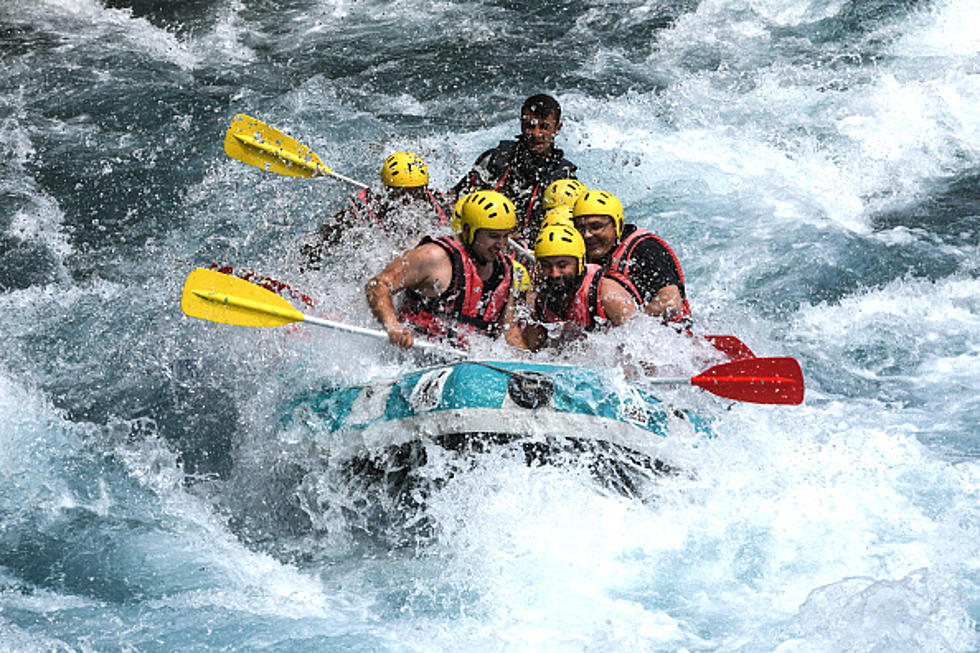 Did You Know You Can Go Whitewater Rafting in Kentucky?
Burak Kara/Getty Images
Have you ever wanted to go whitewater rafting? Well, if you live in Kentucky, you actually don't have to go as far as you think to do it. Of course, just to the south of us, in Tennessee, sits one of the most famous white water rafting rivers in the country. After all, the Ocoee River was the site of the whitewater events during the 1996 Atlanta Summer Olympics.
But, here's something I didn't know until recently. You don't actually have to drive to Tennessee if you want to go whitewater rafting. We have several opportunities right here in the Commonwealth. While two of the locations are relatively mild, the third features some incredible Class V rapids.
My first whitewater rafting trip was on the Cumberland River. What makes this location incredibly cool is that you actually load your boats into the water at the base of the world-famous Cumberland Falls.
Whitewater rafting trips are available from May to September. The Cumberland River normally features Class II and III rapids. However, when I went there had been torrential rainfall and some of the rapids had increased to Class IV. It was AWESOME!!
I won't lie. Our boat capsized in one of the Class IV rapids and I hurt my foot when it thwacked against a rock after I got pulled under by the current. But it was totally worth it. I am a thrill seeker and I am not one to ever shy away from danger. The Class II and III rapids were fun, but I was immediately hooked on Class IVs.
By the way, Cumberland Falls State Resort Park is located in Corbin, Kentucky.
Another place you can go whitewater rafting is Elkhorn Creek near Lexington, Kentucky. According to Rafting.com, the Class II-III Gorge section is a "great beginner whitewater rafting trip." In fact, experts say Elkhorn's rapids are "suitable for the whole family."
Of course, if you're like me and have the need for whitewater speed, there's a place in Kentucky where you can go big or go home. The Russell Fork of Big Sandy River on the Kentucky/West Virginia border is "one of the most daredevil commercially run stretches of whitewater in the United States." The rapids there are Class V+ and require previous Class IV experience.
Check this out! You will quickly see why.
Rafting.com says the river features multiple Class V drops and rapids "that look more like waterfalls."
I think it looks incredible and exhilarating!
The next time I go whitewater rafting, I'm not leaving the state. I'm just driving to the most 'extreme' eastern side of it.
For more information about whitewater rafting in Kentucky and beyond, CLICK HERE!
LOOK: Must-do activities at every national park
Stacker
lists the must-do activities at every national park ranked by the annual number of visitors.