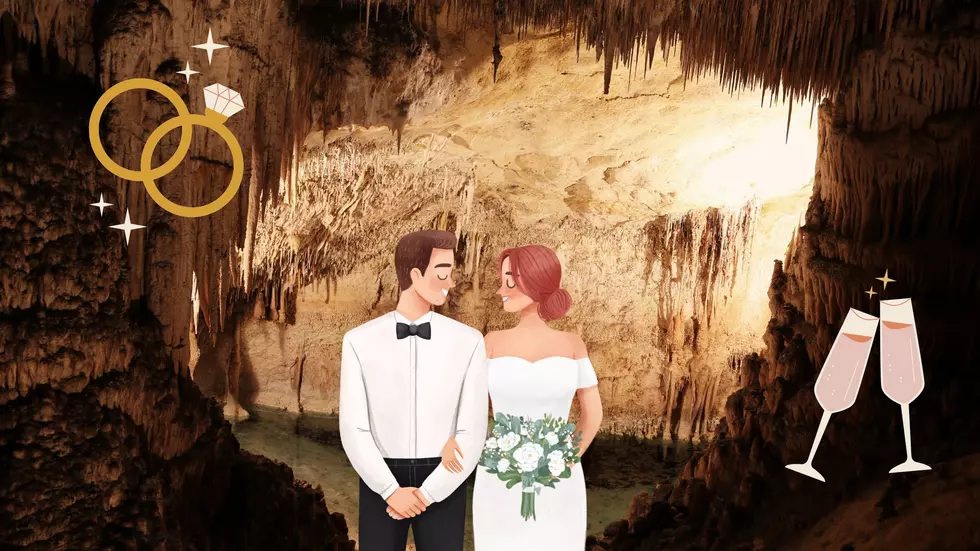 Did You Know You Can Get Married Underground in Missouri?
Canva.com
Why waste time worrying about the weather for your "outdoor" wedding when you can just get married underground in the Show-Me State, where the weather never changes!
According to the travel website called thetravel.com, there is a place in Missouri where you can get married underground. It's called the Missouri Bridal Cave and it is located in Camdenton, Missouri, and the prices to get married in the Bridal Cave are pretty reasonable. According to the site you can choose between two different packages, the Sweetheart Special for $495, or the Romance to Remember for $695, the site goes on to say...
"With colorful stalactites hanging on the cave's roof, Missouri's Bridal Cave, is, for a wedding location, delightfully off-the-beaten-track. For those hard-pressed with time, the good news is wedding ceremonies at Missouri Bridal Cave can take place any time of the year...the temperatures at Missouri Bridal Cave are always a pleasant 60 degrees Fahrenheit...there's a chapel inside the cave that can accommodate 50 guests."
For more information on the Missouri Bridal Cave just click here!
Talk about a unique wedding experience! Also shockingly affordable... I swear when I stumbled upon this article that the prices of these weddings were going to be astronomical, but it seems as though it has a Vegas Wedding Chapel vibe, as opposed to an exclusive only thousands of dollars will get you married in the cave vibe. I will say I'm glad I didn't get married in a cave underground, BUT I definitely want to be invited to an underground cave wedding!
States with the most registered hunters
Stacker
analyzed data from the U.S. Fish and Wildlife Service to determine which states have the most registered hunters. Read on to see how your state ranks on Stacker's list.