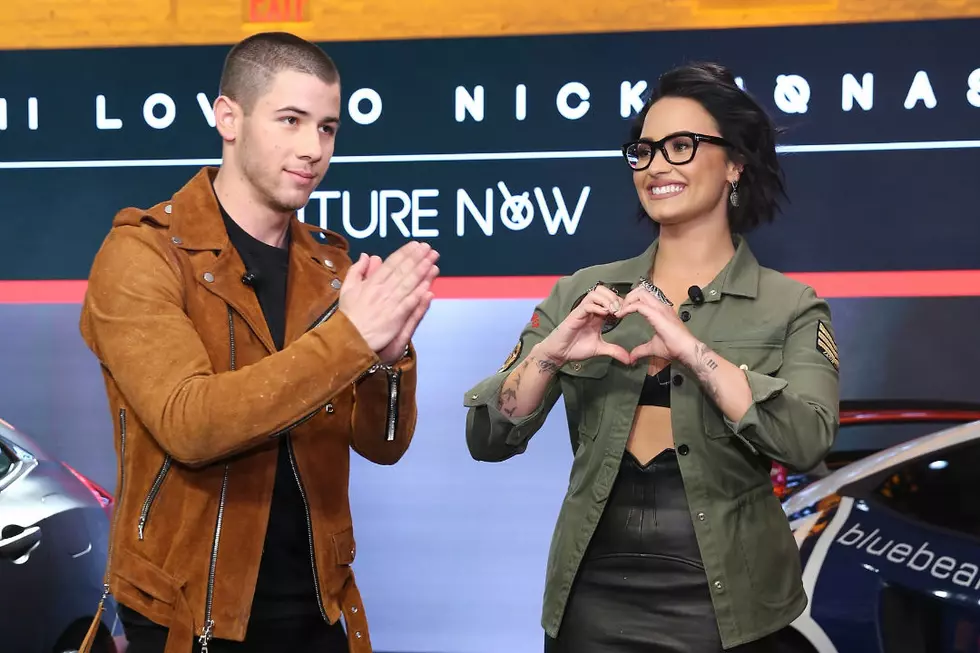 Demi Lovato + Nick Jonas Talk Falling Out, Coming Together + One-Night Stands
Neilson Barnard, Getty Images
When your friendship is as long, winding and complicated as Demi Lovato's and Nick Jonas', no topic is verboten — just look to their latest Billboard cover story as evidence.
The Future Now tour mates, who spent their adolescent years in the Disney Channel trenches, reflect on some of their relationship's tougher points in the piece. After breaking down, punching a background dancer and withdrawing from her then-tour with Jonas in 2010, Lovato said she was too embarrassed to face Jonas.
"After treatment, I had to have some time sober before I wasn't embarrassed to talk to him," she said. "Nick says I sent text messages, but I don't remember s---. The first time we saw each other since that tour was my [2012 Los Angeles] concert at The Greek. We caught up right before the show, then performed. It was an emotional reunion — I got one of my best friends back."
Jonas added that on top of seeing his friend distressed, Lovato's withdrawal came with his fear that the tour production would be sued. He said he remembers feeling a bit resentful, too.
"I was angry, because a week before I pleaded with her to confide in me," he said. "We talked on the plane for two hours."
"Really? To be totally honest, I don't remember that," she answered. "It's unfortunate I had to go through that stuff in order to appreciate what I have in front of me."
Now, the longtime friends seem to have found their groove — they share cigars, collectively reject reading as a pastime in favor of "conspiracy theories," and casually swap dating advice. For the record, Lovato's a definite proponent of the one-night stand.
"He's a guy in his 20s and he's famous and he likes to have a lot of fun," she said. "Listen, even when he was in a relationship, I was like, "Get out of that. You could f--- anybody that you want right now, so have fun and do that."
20 Disney Moments That Definitely Weren't Meant for Kids
Listen to a Collection of Demi Lovato's Very Best Live Vocals:
These Celebs Get Personal About Virginity: