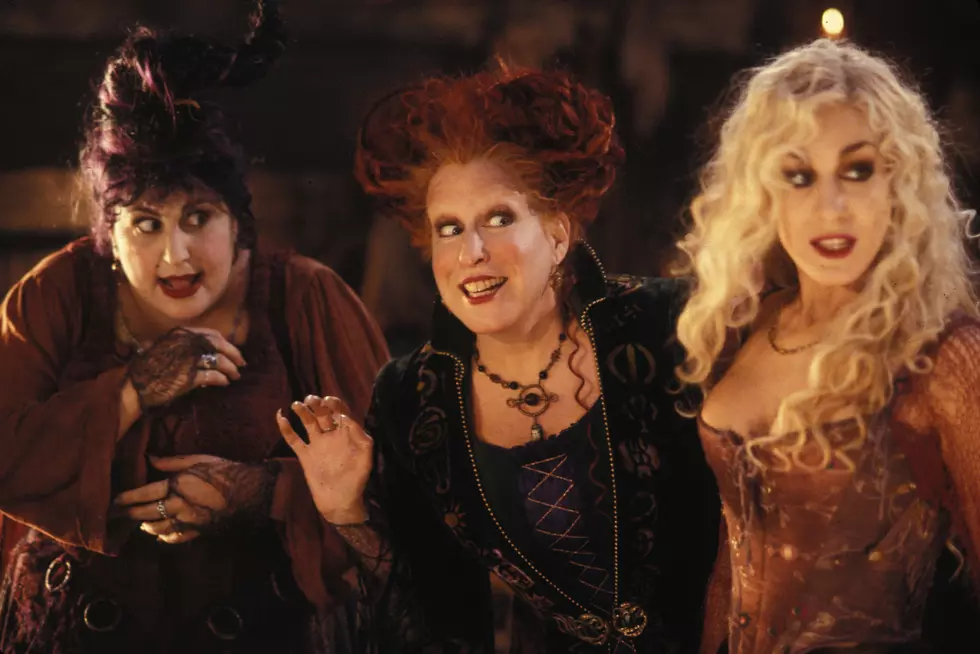 CONFIRMED: Hocus Pocus is Getting a Sequel with Original Cast
Buena Vista
Sarah Jessica Parker just confirmed that the beloved spooky flick Hocus Pocus is in fact getting a sequel, and yes, it will have the original cast.
Disney+ is a new streaming service that's being released on November 12 (EEK!!!), and it's bringing the heat. There are TONS of reboots coming to the service that has the child in me screaming. Some of those include: Home Alone, Lizzie McGuire, and the most important - Hocus Pocus.
Ever since the film came out, people (mostly me) have been petitioning for a sequel. But, it's one of things that'd have to be done right. And by right I mean it needs the OG Sanderson Sisters. Well, according to Sarah Jessica Parker AKA the youngest sister Sarah, that's exactly what we're getting.
I know Halloween is over and our minds are hyper-focused on Thanksgiving and Christmas, but there's really never a bad time to talk about Hocus Pocus. According to Daily Mail, Sarah Jessica Parker confirmed on Halloween 2019 that her co-stars Bette Midler and Kathy Najimy are set to return for the follow-up project. She announced the news via Instagram with a still from the show and teased the cast's return in comments.
View this post on Instagram
One fan asked if there was 'any chance of a sequel?!', to which Sarah said: 'we have all said yes. Now we wait. X'
Another fan asked if the trio would be up for 'round 2', she responded 'sure' and 'we await instructions.'
Disney+ is launching November 12, but as far as when we can expect the next Hocus Pocus excitement, only time will tell.