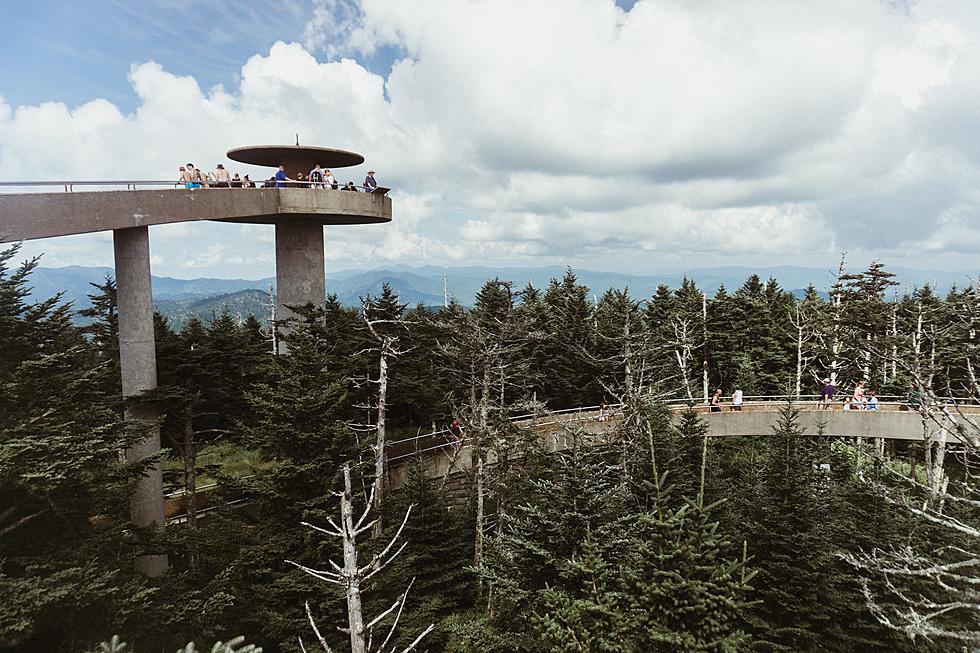 Magic in The Mountains: Visit Clingmans Dome, the Highest Point in the Smokies
Photo by Kirk Thornton on Unsplash
The highest point in the Smoky Mountains and the highest elevation on the Appalachian Trail is Clingmans Dome, and when the conditions are just right, you might just get to hold witness a miraculous view.
Magic in The Mountains
With an elevation of 6,643 feet, Clingmans Dome at Newfound Gap is the highest point within the Smokey Mountain Range and of the entire Appalachian Trail. This elevation is the third highest elevation on this side of the Mississippi River.
From the parking lot, the steep trail ascends half a mile upwards to the observation tower. It is important to note that this trail isn't wheelchair accessible, nor pet/bicycle friendly. Clingmans Dome Road is closed from December first to April first and is now open for the season to visitors. Several trails are leading outwards from the parking lot and visitors center, the famous Appalachian Trail crosses through this area as well.

Dome Facts
Clingmans Dome was named after Confederate General Thomas Lanier Clingman. General Clingman explored and measured mountain peaks in this area of Appalachia. One of the reasons why Clingmans Dome is famous is for its previously mentioned elevation heights, and that you can see upwards of 100 miles away and view as many as seven states on clear days on the mountain. The states are:
Kentucky

Alabama

Virginia

North Carolina

South Carolina

Georgia

Tennessee
Some fun facts about the dome are that temperatures can be as much as 10 to 20 degrees cooler there than in the surrounding areas. Did you know that a tunnel lies beneath the surface at Clingmans Dome? The tunnel is named the Thomas Divide Tunnel and is said to be ornately decorated with an archway on either side. The tunnel was constructed in the 1930s and is also called the "Old Mule Tunnel" or "Hikers Tunnel."
Location and Directions
 Clingmans Dome is Located in Gatlinburg, Tennessee. However, the address is Bryson City, North Carolina. Clingmans Dome is a little over a six-hour drive from Owensboro, Ky. Here is a link to directions via Google Maps.
Want an instant trip? Visit the National Park Service Website for their webcam view of Clingmans Dome and to get current weather and air quality information.
A Unique Tennessee Getaway, The Smoky Mountain Pirate Ship
Located on Douglas Lake in Tennessee, sits a rather unconventional houseboat. What makes this houseboat unconventional is it's been modeled to look like a pirate ship, complete with masts, skeletons, portholes, and more! If you're wanting a Smoky Mountain getaway like no other, this is certainly a good option. See the
full VRBO listing, here.
The Ultimate Smoky Mountain Vacation
Some of my favorite vacations have been to go spend time in Gatlinburg, and soaking in those Smoky Mountains. Here's the must-see sights and must-do activities so you get the most out of your next Gatlinburg vacation!
See Inside Wilderness at the Smokies