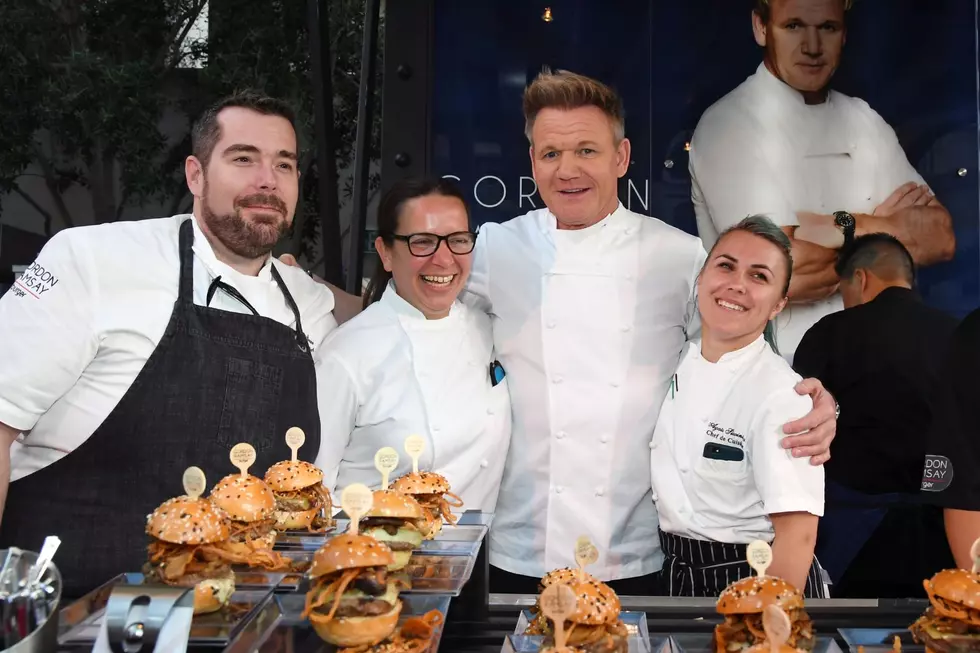 Chef Gordon Ramsay's Mouth-Watering Southern Indiana Restaurant is Open
GETTY
Recently, I was catching up on Hell's Kitchen and the episode featured some very rare meat. Let me clarify, the steaks and fish were cold, and the contestants were sent to the pantry to be scolded by Chef Ramsay. If the action is like this at Gordon Ramsay's restaurants, we could end up with dinner and a show.
Southern Indiana Fine Dining Destination
I've been anxiously waiting for Celebrity Chef Gordon Ramsay's new restaurant to open for months, and it's time to plan that road trip to Elizabeth, Indiana. Gordon Ramsay Steak is now open inside Caesers Southern Indiana. This is only the fifth location of this particular restaurant line from Chef Ramsay.
This fine dining destination is part of the Michelin-starred chef and TV star's restaurant collection. One of only 5 locations in the country, Gordon Ramsay Steak features dry-aged steaks, locally sourced favorites, and memorable cocktails and bourbons.
Where in the World is Elizabeth, Indiana?
Elizabeth is a tiny little river town whose claim to fame is the casino. Now, the casino has been through a few different owners, which is not uncommon in the gambling industry. I will probably always call it Horseshoe because that's what it was named when I saw many amazing concerts there. It's located down a long road adjacent to the river and several river houses on stilts. Now it is Caesers Southern Indiana and home to Gordon Ramsay Steak.
Caesars Southern Indiana - Gordon Ramsay Steak Menu
Everything on the menu sounds super fancy, and the prices match. I will need to win a little at the casino before I can order the $125 Porterhouse steak!
10 TV Actors Who Were Replaced For Controversial Reasons
These actors were replaced from hit shows under clouds of controversy.
Rarely Seen Pictures of Elvis With Lisa Marie Presley
Lisa Marie Presley was nine years old when her father Elvis Presley died in 1977. This gallery of rarely seen family pictures shows how fond the rock n' roll legend was of his little girl.
On Jan. 12, 54-year-old Lisa Marie Presley
died
after going into cardiac arrest. Like her father, she leaves behind a young family.