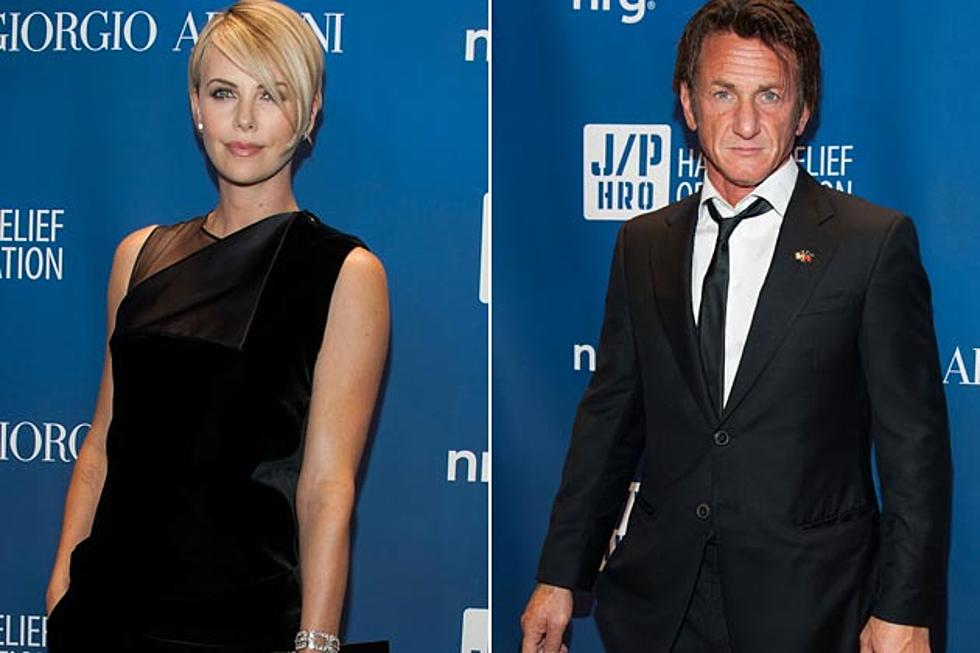 Charlize Theron + Sean Penn Confirm Romance
Valerie Macon (2), Getty Images
They're official, if you believe Piers Morgan.
Oscar winners Charlize Theron, 38, and Sean Penn, 53, have been a rumored item for weeks now but they've remained tight-lipped. Their status as a couple was confirmed by interviewer Piers Morgan, who spent time with them at a Penn-run charity event in California earlier this month.
Penn and Theron were spotted together in Hawaii over the holidays and that's when speculation about their relationship began to circulate.
Morgan outed the pair in a column for Britain's Event magazine, revealing that he was guest at the actor's Help Haiti Home Gala, where Penn spoke fondly about Theron.
Morgan wrote (via WENN): "At 2AM, Sean came over, and bear-hugged me. 'Congrats on a great night,' I said. 'And congrats on Charlize too.' He laughed. 'She's a keeper, that's for sure… well, I'll do my best to keep her anyway!'"
Morgan also spoke with Theron about Penn, writing the following: "'Im so glad you two have got together.' I said, 'Sean's a great guy.' 'I know,' she smiled, putting her hand round his shoulder."
Sounds like confirmation enough.
In addition to his high-profile acting career, Penn has an impressive claim to fame in pop history: he was Madonna's first hubby.