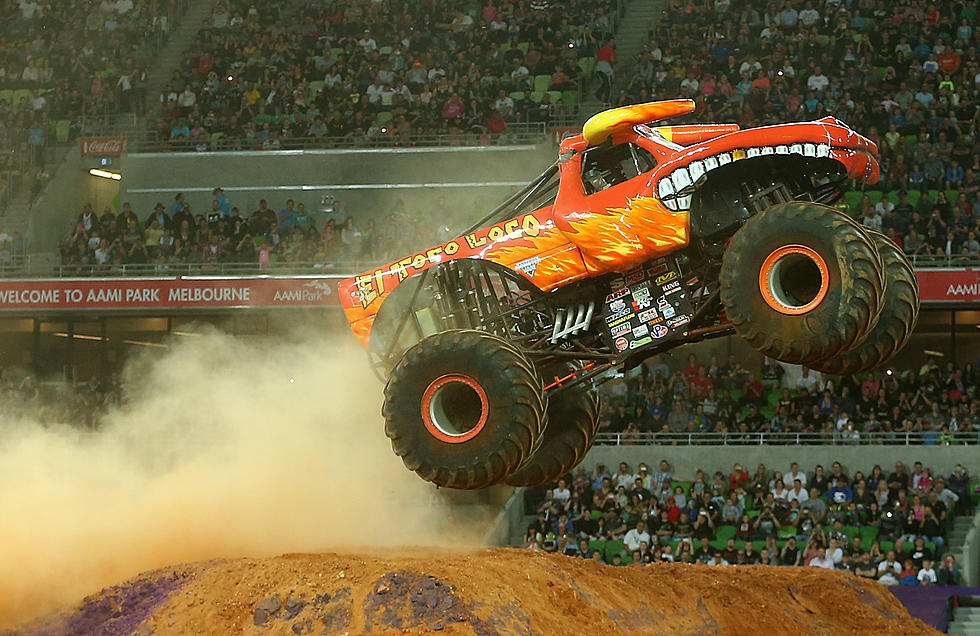 Tell Us Your Jam For a Chance to Win Tickets to Monster Jam at Ford Center in Evansville
Getty Images
KISS 106 welcomes one of the biggest, baddest, and loudest shows in the country back to town. It's MONSTER JAM, and those big ol' trucks will be tearing things up inside the Ford Center in downtown Evansville this weekend.
What: Monster Jam Arena Championship Series
When: Saturday, April 23rd at 1pm and 7pm, and Sunday, April 24th at 2pm
Tickets are still available at the Ford Center box office, or online at Ticketmaster.com. You have the chance to win tickets this week - keep reading to find out how.
Monster Jam Arena Championship Series
The show in Evansville will feature eight drivers and their trucks, competing for a Monster Jam championship. You will be amazed at what these talented drivers are able to do with these massive, 12,000-pound trucks.
Grave Digger - driven by Weston Anderson
El Toro Loco - driven by Armando Castro
Whiplash - driven by Brianna Mahon
Dragon - driven by Coty Saucier
How to Win Monster Jam Tickets
We all have the one song (or maybe it's a long list of songs) that when we hear it we have to exclaim "THAT'S MY JAM!" Everything stops and we gotta turn it up. We want to know what is your jam. It could be a brand new song that you just can't get enough of, or it could be your jam from back in the day. Whatever it is, we wanna know about it.
Fill out the form below, including what song is your jam, and submit it for a chance to win a pair of tickets to MONSTER JAM!
The Most Unique Museums in Indiana
Indiana is home to a whole bunch of museums, several of which house some pretty unique, unusual, and unreal items. Here is a list of 14 such museums from all around the Hoosier state. I decided to list them in alphabetical order. Enjoy!
18 of the Best Wineries Around Southern Indiana