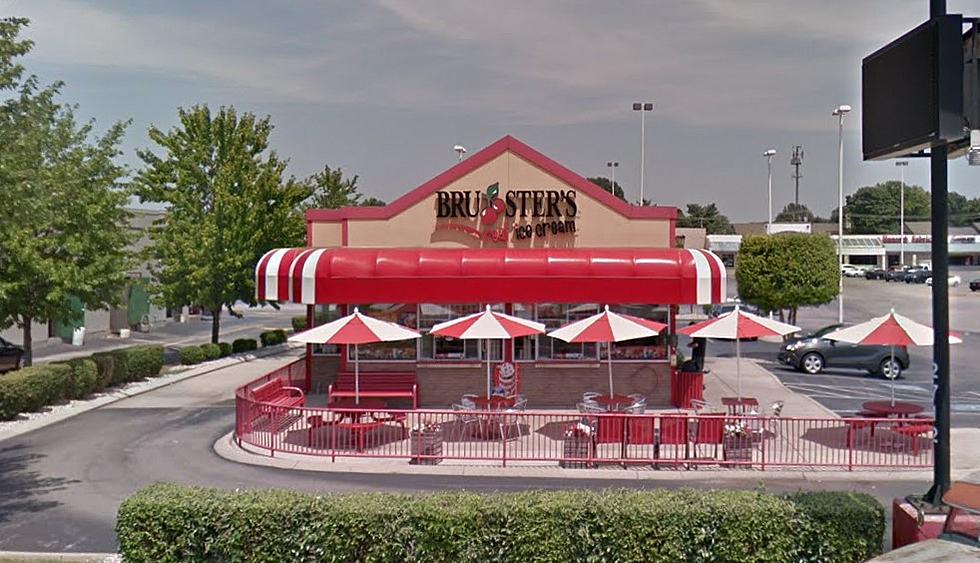 Bruster's Real Ice Cream Is Coming To Evansville
Google Maps
Evansville will have a new option in terms of ice cream as Bruster's Real Ice Cream has announced plans to add a location here.
Evansville 411 News is great at getting the scoop on new businesses coming to the area. They've broken the news on several of these in the past that we were super excited about including recently opened Biscuit Belly and Crumbl Cookies. Yesterday, they shared another new business coming to Evansville that sounds cool and delicious at the same time.
According to a post from Evansville 411 News, the Indianapolis Business Journal says that a new ice cream shop called Bruster's Real Ice Cream is coming to Evansville.
Bruster's Real Ice Cream not only offers ice cream, but they have sorbets, dairy-free and no-sugar-added options, shakes, blasts, cakes, and pies. All of their desserts are made in-store, so it's about as fresh as you can get. According to the Indianapolis Business Journal, Bruster's is a walk-up style ice cream shop. Much like TF in Boonville, you walk up to the window, order, and you can either enjoy your ice cream in the seating outside or in your vehicle.
Bruster's already has one Indiana location in Bloomington, and they plan on adding one in Fishers this fall. As far as the Evansville location goes we will have to wait a while longer. According to the Indianapolis Business Journal, the Evansville location is set to open by the end of 2022. At this time, there's no word yet on a location for the Evansville Bruster's. However, we do know that it's coming...just not soon enough!
(H/T- Evansville 411 News/ the Indianapolis Business Journal)
25 Hidden Evansville Secrets That May Blow Your Mind
An Evansville resident recently posted a question in the "I Grew Up in Evansville, Indiana"
Facebook group
asking other members to share any hidden or little-known facts about our city not many residents would know. The answers were wide-ranging, covering everything from our manufacturing history to our place in Civil War, to a couple of popular landmarks still standing today that were the first in the entire state of Indiana. No matter how long you've lived here, chances are there will be a few things on this list you didn't know about the city we call home.
How To Make Boozy Cake Batter Milkshakes
This is the perfect summertime milkshake...for adults
Best Date Ideas Around the Evansville, Indiana Area
Looking for a fun date night in the Tri-State? Here are some classic date night ideas, some unique date night ideas, and some over-the-top date night ideas for your special someone!
Coffee Creamer is the Secret Ingredient
I love coffee. It's pretty much the ONLY thing that makes mornings worth getting up for. As Lorelei Gilmore once said, I think I was coffee in another life. And one thing I love to put in my coffee is fancy creamers! This might be a shock to some, but I prefer at-home brew with CoffeeMate over drive-thru lattes. Sorry but not really sorry.
Did you know that there is MORE to do with coffee creamer though than just sticking it in coffee? It's actually a secret ingredient...
How To Make Chi Chi's Fried Ice Cream
Step by step instructions on how to make the beloved Mexican restaurant inspired dessert.